Landscape East is the largest of the four CapeNature landscapes and is geographically and botanically very diverse. It stretches from the lush coastal Garden Route right through to the arid Karoo region of the Beaufort West area.
CapeNature reserves in Landscape East include Anysberg, Gamkaberg, Swartberg, Outeniqua, Goukamma and Robberg nature reserves. Both Goukamma and Robberg are also marine protected areas.
The area is botanically very diverse with beautiful orchids such as Disa hians (lizard disa) being abundant in the Garden Route area. Some of the geophytes, such as Gladiolus nigromontanus, are threatened and our nature reserves help toward their long-term survival.
The imposing Outeniqua mountains are a prominent feature and popular with hikers and photographers. Among the animals found in the Outeniqua range are klipspringer, grey rhebuck, leopard and various special species of rodents. Birds include black eagles and other raptors, as well as the Cape sugarbird and other fynbos birds.
The more arid Karoo area is home to Cape mountain zebra, other large mammals including leopard, caracal, aardwolf, black-backed jackal, hartebeest and grysbok, and a wide range of other antelope species. There are many reptile and bird species.
In addition to the captivating landscape and rich plant and animal life, some of these reserves are also home to San rock art, painted thousands of years ago.


Landscape East vegetation
CapeNature's Landscape East management area is the largest of the four CapeNature landscape management areas and extends from the lush Garden Route through to the arid Karoo areas around Beaufort West. The Western Cape comprises five different biomes, of which the Fynbos Biome is the largest, stretching along the coastal plain and extending across the Cape Fold Mountains. The Cape Floristic Region includes all vegetation types of the Fynbos Biome and is mostly located within the winter rainfall region. The Fynbos Biome comprises three vegetation types based on climatic and edaphic features, namely fynbos, renosterveld and strandveld.
Landscape East Animals
The Karoo and Little Karoo are home to the Shy Five: aardvark, aardwolf, bat-eared fox, porcupine and suricate. Be alert if you're driving at night – you might spot a critically endangered riverine rabbit or near threatened brown hyaena.
Conservation projects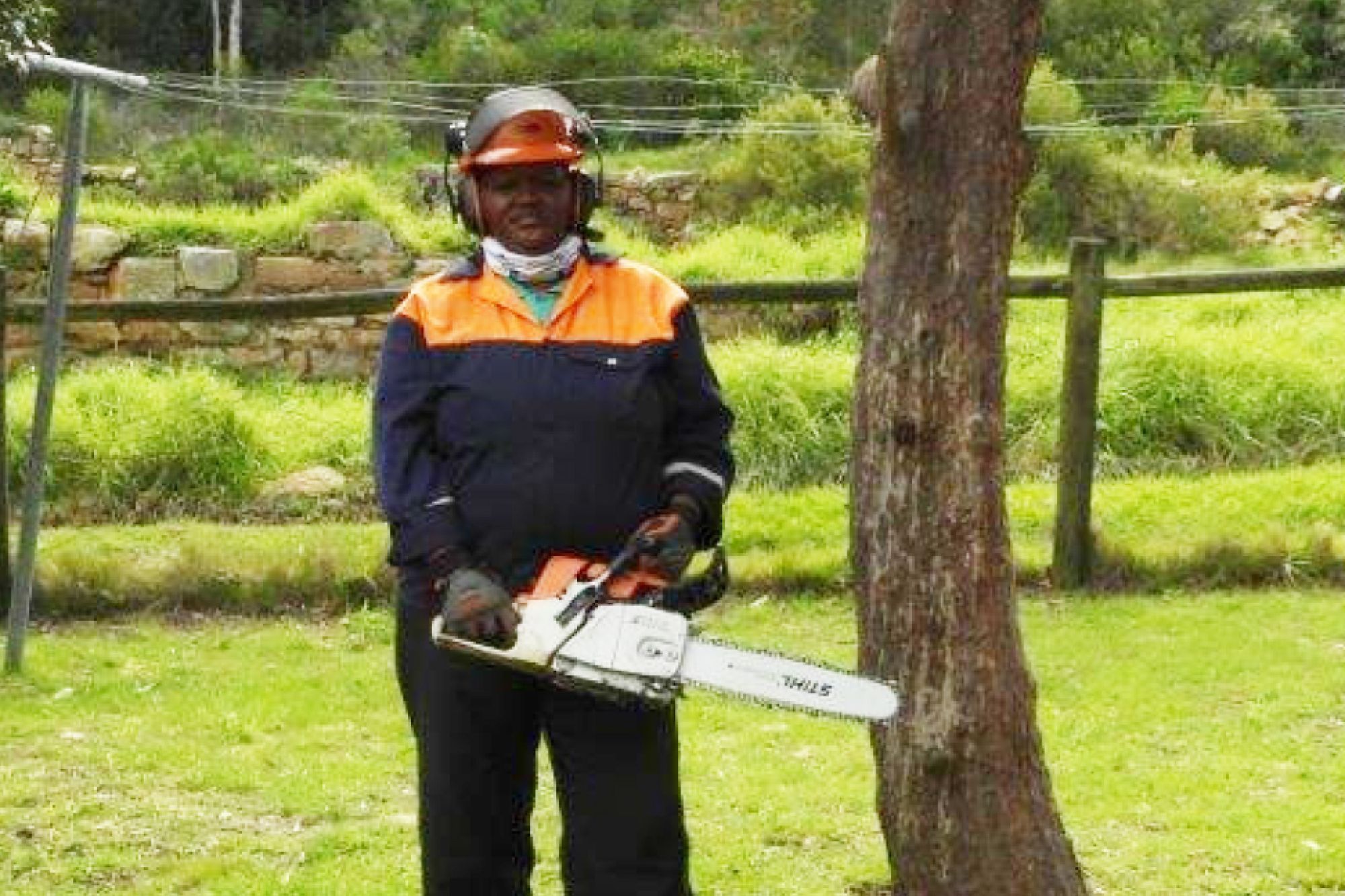 Celebrating gender equality in conservation
There is a number of women working at CapeNature in so-called non-conventional roles. The entity is known for creating an enabling environment where women employees can thrive and progress.