For CapeNature, managing the Western Cape's nature reserves effectively goes hand in hand with investing in, and nurturing relationships with, the communities living in the different landscapes where it operates.
This means developing partnerships, empowering local people to manage their own natural resources sustainably, creating jobs, and providing training with a focus on improving the well-being of communities adjacent to reserves.
CapeNature believes its nature reserves are for the enjoyment of all – not only visitors, but also local communities. It therefore, with the necessary permissions in place, permits the harvesting of natural resources such as plants to the benefit of local communities, and the use of protected areas for cultural, spiritual and traditional practices.
This approach ensures that CapeNature and communities are partners in building the economy and contributing to the well-being of people in the Western Cape and South Africa.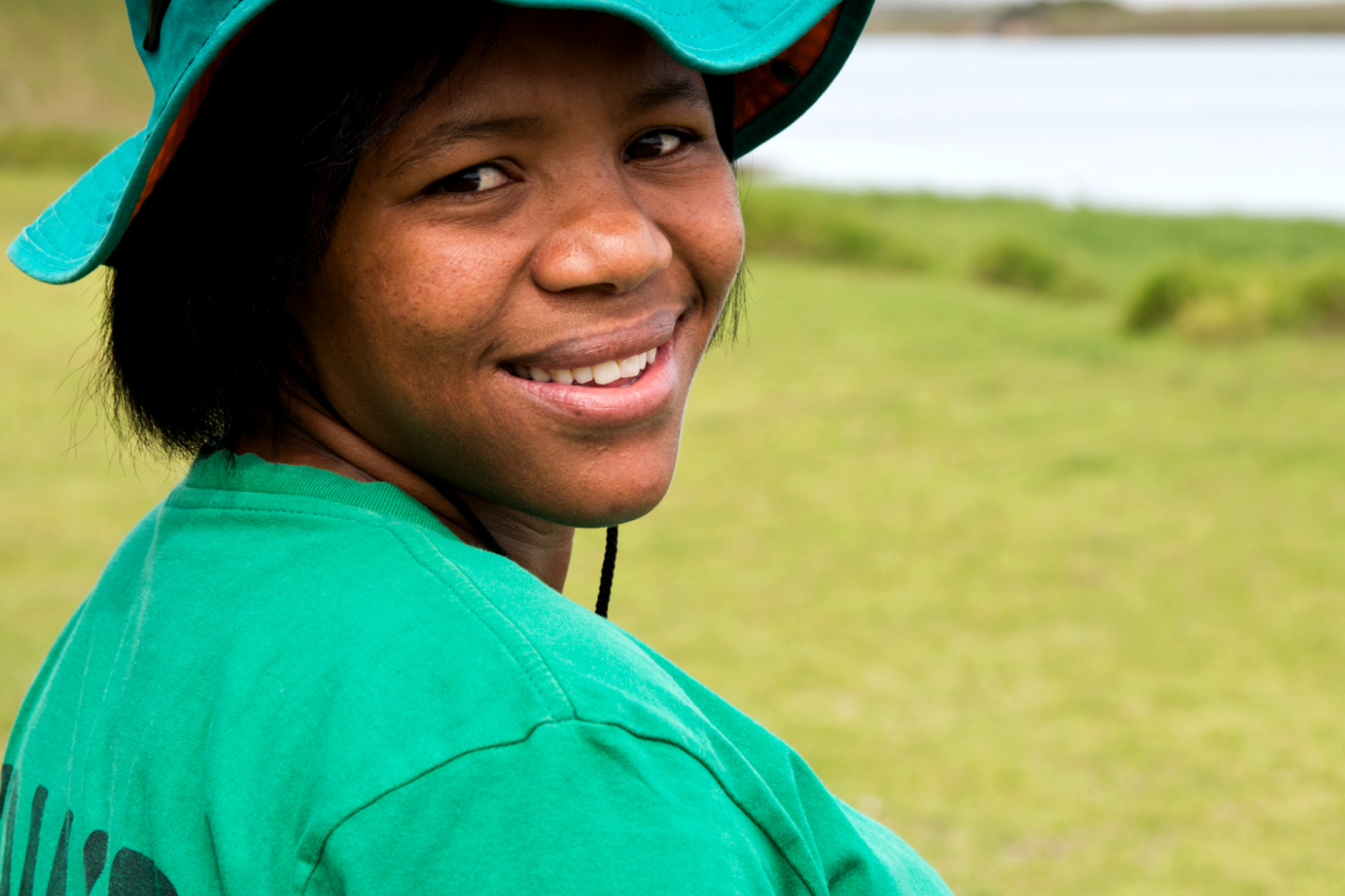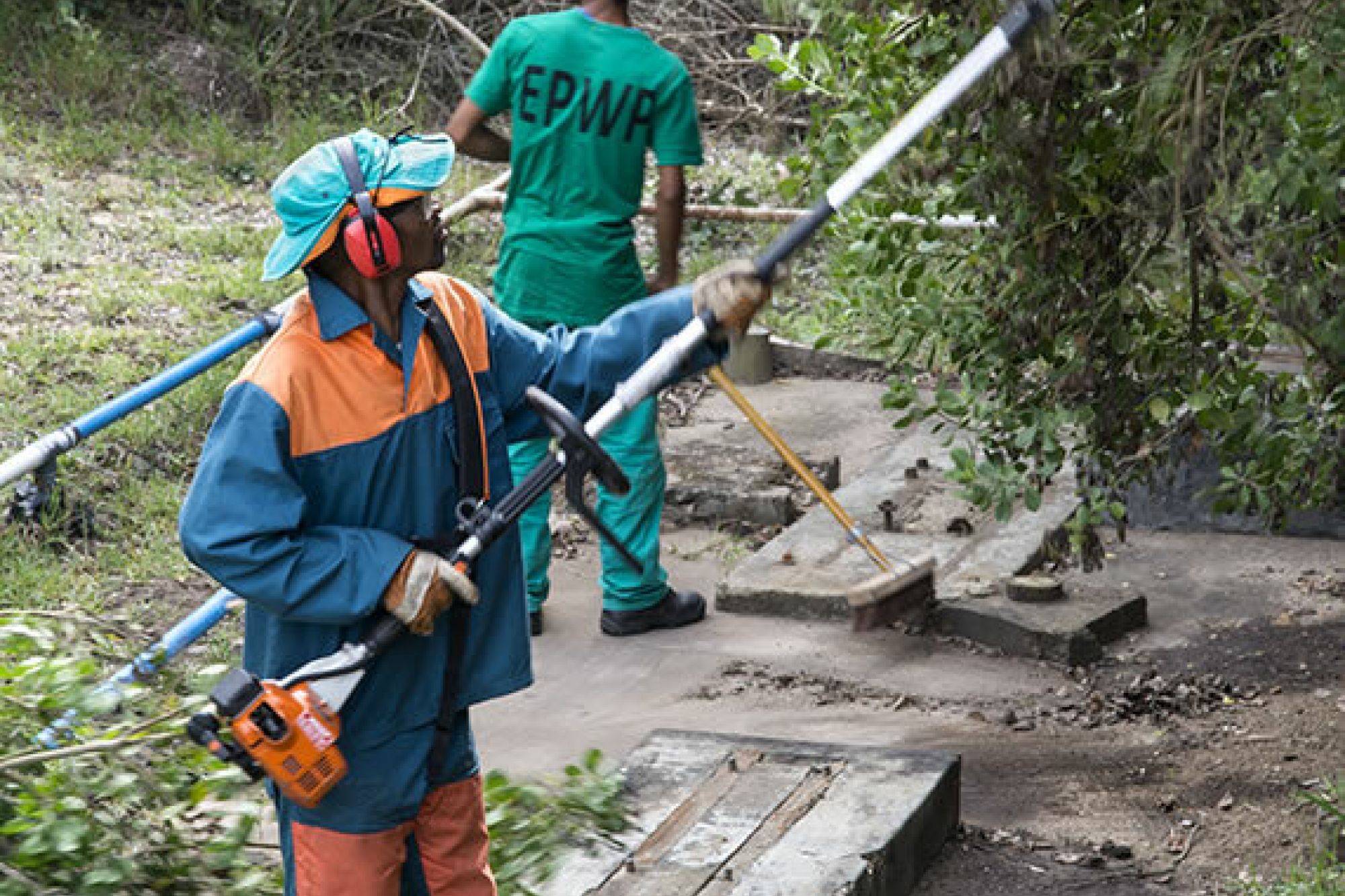 Job creation and poverty alleviation
CapeNature runs a wide variety of job creation programmes across its reserves in the Western Cape, mainly through the national government's Expanded Public Works Programme (EPWP), funded by the national Department of Public Works and Infrastructure through the Western Cape Department of Environmental Affairs and Developmental Planning.
The EPWP is a national job creation programme that aims to provide poverty and income relief through temporary work for the unemployed. EPWP beneficiaries work in various places in districts of the Western Cape.
The EPWP primary mandates are to:
Give unemployed people access to temporary work
Help unemployed people through skills programmes and work experience
Ensure that unemployed people receive a stipend for any work they have completed as part of the EPWP
Enhance EPWP participants' chances of future employment and/or trigger their "entrepreneurial spirit"
CapeNature prides itself on changing young people's lives through its vibrant EPWP. Communities should encourage the youth to use these opportunities to reach their full potential. Let us nurture and develop the skills of our youth.
Who qualifies to work on EPWP projects?
Unemployed individuals
Unskilled individuals
Women
Youth (16 to 35)
Disabled persons
Adult men
Want to join CapeNature through the EPWP?
Joining the programme is simple and accessible to the communities we work with, and one can be part of the programme without necessarily having a Grade 12 – those interested can approach their nearest reserve for EPWP vacancies.
As part of the recruitment, vacancies are posted on the CapeNature website as well as community noticeboards in towns that are closer to our reserves.
Projects
Award-winning project helps develop local contractors
CapeNature's long-standing and successful Goukou-Duivenhoks wetlands project has created 55 jobs for people from the nearby Hessequa towns of Heidelberg and Riversdale – and won numerous South African National Biodiversity Institute awards.
Wetlands work benefits natural resources while creating opportunities
Creating jobs while managing natural resources translates into a win for both the environment and local people. The 10-year rehabilitation project of the Verlorenvlei wetlands on the West Coast achieved this and more.
Building better futures on the Garden Route
Job creation. Skills development. Career success stories. These are some of the great results CapeNature's Keurbooms EPWP project has yielded for local communities
Community access to natural resources
CapeNature provides access to nature reserves for hundreds of local community members, specifically for the sustainable harvesting of plants. This includes the harvesting of sour figs in the Walker Bay and Waenhuiskrans nature reserves, and alien wood harvesting in the Riverlands, De Hoop and Walker Bay nature reserves.
These partnerships to harvest natural resources happen with the necessary permits and agreements in place, to the mutual benefit of both parties. For the harvesting of alien vegetation, memorandums of understanding are signed by the parties involved.
Projects
Alien fish harvesting benefits both conservation and communities
A CapeNature partnership with a local authority and humanitarian organisation has helped solve an ecological problem while at the same time allowing a local community to harvest a desperately needed source of food.
Traditional plant power for communities
Some communities and traditional healers near the Western Cape's nature reserves use specific indigenous and medicinal plants such as buchu as part of their cultural traditions and to cure different ailments.
Reserves provide access for cultural practices
It is one of CapeNature's strategic goals to share the province's natural resources by facilitating access to protected areas, including for cultural, spiritual and traditional purposes.
Building a business on sour figs
Through hard work and by drawing on her traditional heritage, Sarah Niemand has built up her Blinkwater Cooperative business by harvesting sour figs growing on the ocean dunes in a nearby protected area.Learn more
CapeNature's SMME Development Programme aims to empower individuals and communities to reach their full potential. Sarah Niemand is one such individual.
Hailing from the small, impoverished fishing village of Buffeljagsbaai, she grew up with a strong connection to her community's natural surroundings. A permit from CapeNature allows her to harvest indigenous sour figs growing on the ocean dunes in a nearby protected area, from December until February.
By drawing on her heritage and through hard work, she has built up her own business, the Blinkwater Cooperative, making and selling sour fig jam using a traditional recipe passed down by her mother.
Events Calendar
CapeNature offers various job opportunities at its reserves across the Western Cape. Visit our careers page here. Also, keep an eye on our community and public noticeboards.
Contact us
If you are interested in applying for an advertised position, please find the application form here.
Contact us
For access to natural resources or to apply for resource harvesting, find our online application forms here.
Contact us
CapeNature has many different avenues for stakeholder engagement through participatory forums in our four main landscapes. Below is a contact list of stakeholder engagement officers within the landscapes:
Landscape East (Garden Route and Karoo)
Marzanne Olieslaager: 087 087 3037
Landscape South
Graham Lewis: 087 087 4017 (Langeberg)
Phunuyzwa Xhegwana: 087 087 3842 (Overberg)
Landscape West
Marx-Nagan Lenin: 087 087 3008 (Cederberg)
Edward Adonis/Natasha Warnick: 087 087 8327 (Matzikama)
Noloyiso Dlamini: 087 087 4016 (Peninsula)
Landscape Central
Michael Lewis: 087 324 3518 (Witzenburg)
Lesley-Ann Williams: 087 087 8652 (Boland)