CapeNature is driven by the vision of conserving nature for resilience and sustainability. The entity's mission is to conserve, protect and restore our natural environment by inspiring and influencing positive change.
We are looking for inspired, innovative people who want to make a positive change.
We advertise all our vacancies on our Simplify portal, which can be accessed via the button below. You can apply for jobs directly on this portal.
Do you have a passion for the outdoors and all the furry, slithery and slimy critters that come with it? Have you ever considered working in nature, but don't how to get started? Below we discuss some of the key jobs that CapeNature offers and explain what is needed in order to be a suitable candidate for these jobs.
Within the environmental sector you will find several avenues that you can pursue: field guides work with guests and take them on guided tours via vehicle or on foot; park rangers ensure the integrity of our fauna and flora and help us look after protected areas; and nature conservationists are responsible for protecting and managing these natural habitats. These are only a few of the career paths you can pursue in the environmental sector.
How to become a conservationist
You need a minimum of a diploma in Nature Conservation in order to become a nature conservationist. You can obtain this diploma by studying through the following universities: Unisa, Nelson Mandela University and the Cape Peninsula University of Technology, among others. You can also obtain a degree in Zoology, Botany or Ecology through most universities, which is suitable for a job as a nature conservationist.
There is also the issue of job experience – it is advisable to volunteer as much as possible while you study, as this will be a great benefit for you when applying for any job in the environmental sector.
As a conservationist you also need to have a good understanding of the environmental laws of our country, while doing a peace officer's course will also boost your chances of getting a job as a nature conservationist.
How to become a field ranger
If you are interested in becoming a field ranger, studying one of these courses could be of benefit to you: a Natural Resource Guardianship (NRG) course, or a Field Guides Association of Southern Africa level 1 course (FGASA level 1).
Being fit and healthy is also an important requirement for this job, as park rangers spend a lot of time working outdoors doing strenuous activities. Being good at identifying plants and animals is an advantage.
Certificates in first aid, health and safety, and firearm competency will significantly boost your chances of getting a job as a park ranger.
How to become an ecologist
Ecologists help us understand the relationship between species and their habitat. By analysing the human and natural changes made to an area, ecologists can tell us how these changes will influence an ecosystem.
Ecology is a very broad field, and because of this many ecologists begin studying by completing a BSc before specialising in a specific field. A BSc in Biodiversity and Ecology is the most suitable if you want to become an ecologist.
As an aspiring ecologist you need to be patient, observant and methodical in your work, as you will be spending most of your time collecting samples, observing plant and animal species, conducting environmental studies, and writing reports.
How to become a marine biologist
Marine biology is a very broad field – about 71% of our planet's surface is water-covered and about 97% of that is our oceans! Depending on what area you decide to specialise in, you could end up doing species census, mapping distribution, conducting studies on organisms, or protecting endangered species – the list goes on!
In order to pursue a career in marine biology you need a degree in one of the following: Environmental and Water Science; Animal Science with Aquaculture; Oceanography; Marine Science; Hydrology and Water Resources; or Water Care. These courses can be studied through several tertiary institutions, including the University of Cape Town, Nelson Mandela University, the University of Western Cape or the University of KwaZulu-Natal.
You also need to be in excellent physical health in order to dive for long periods, and need to have a strong aptitude for science.
Qualifications and experience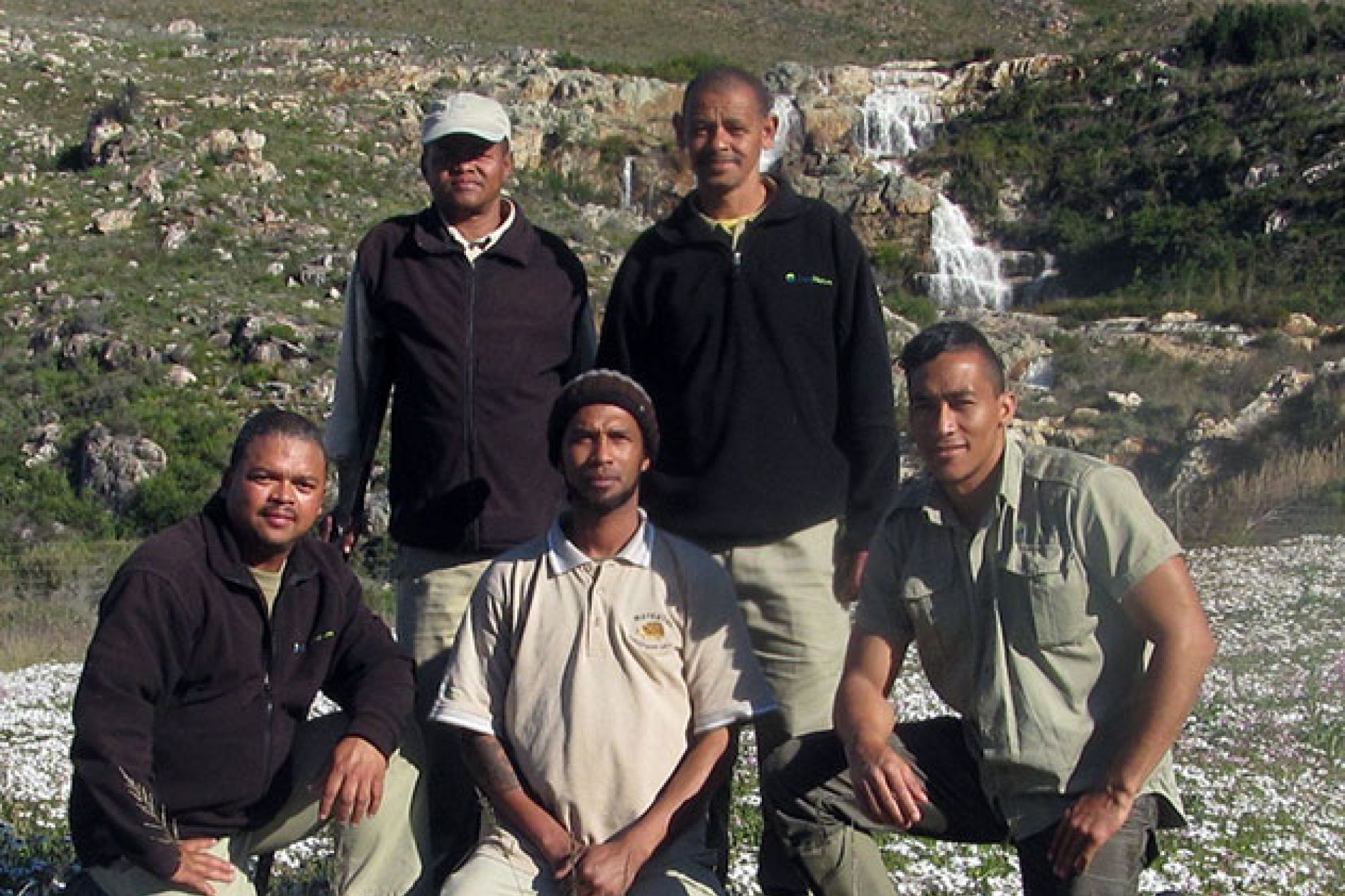 Role type 1: field rangers (qualifications, experience)
Grade 12 with an associated Natural Resource Guardianship/Youth Service Programme qualification or a national diploma in Nature Conservation
At least one year job-related experience
A valid code B driver's licence (C1 licence and PDP an added advantage)
Computer literacy (MS Word, Excel, QGIS)
Knowledge and experience in ecological monitoring
Firefighting experience
Role type 2: conservation officer (qualifications, experience)

National diploma in Nature Conservation, with at least three years of appropriate experience
Project management experience
A valid driver's licence and ability to drive on 4x4 terrain
Willingness to work irregular hours, after hours and perform stand-by duties
Knowledge of environmental legislation
Thorough working knowledge of MS Office and QGIS
Physical fitness to perform duties under physically demanding conditions
Good written, verbal, interpersonal and communication skills in English and Afrikaans
Bilingualism in two of the three official languages of the Western Cape
Willingness to live and work in remote protected areas
Role type 3: conservation assistant (qualifications, experience)
Grade 12
At least one-year job-related experience
A valid code B driver's licence (EC licence and PDP an added advantage)
Computer literacy (MS Word, Excel)
No criminal record
Internship programmes
We at CapeNature are passionate about developing the next generation of nature conservationists. Our Work Integrated Learning Internship Programme and Graduate Intern Programme ensure that you develop your love for nature and gain the experience you need to embark on a fulfilling career.