The Western Cape is one of the worst-affected veld fire areas in the country, with fires a natural phenomenon in summer. However, too frequent fires may have a negative effect on the biodiversity and on ecosystem services such as water production.
All fires start small, but when the weather is hot, dry and windy, a small fire can quickly become a threat to life and property. The Western Cape fire season occurs during the hot, dry summer month and both residents and visitors to the province need to be vigilant and careful when dealing with fires or any other burning material.
One of the main causes of fires is a lack of knowledge. Help us spread the message of safety by being fire aware.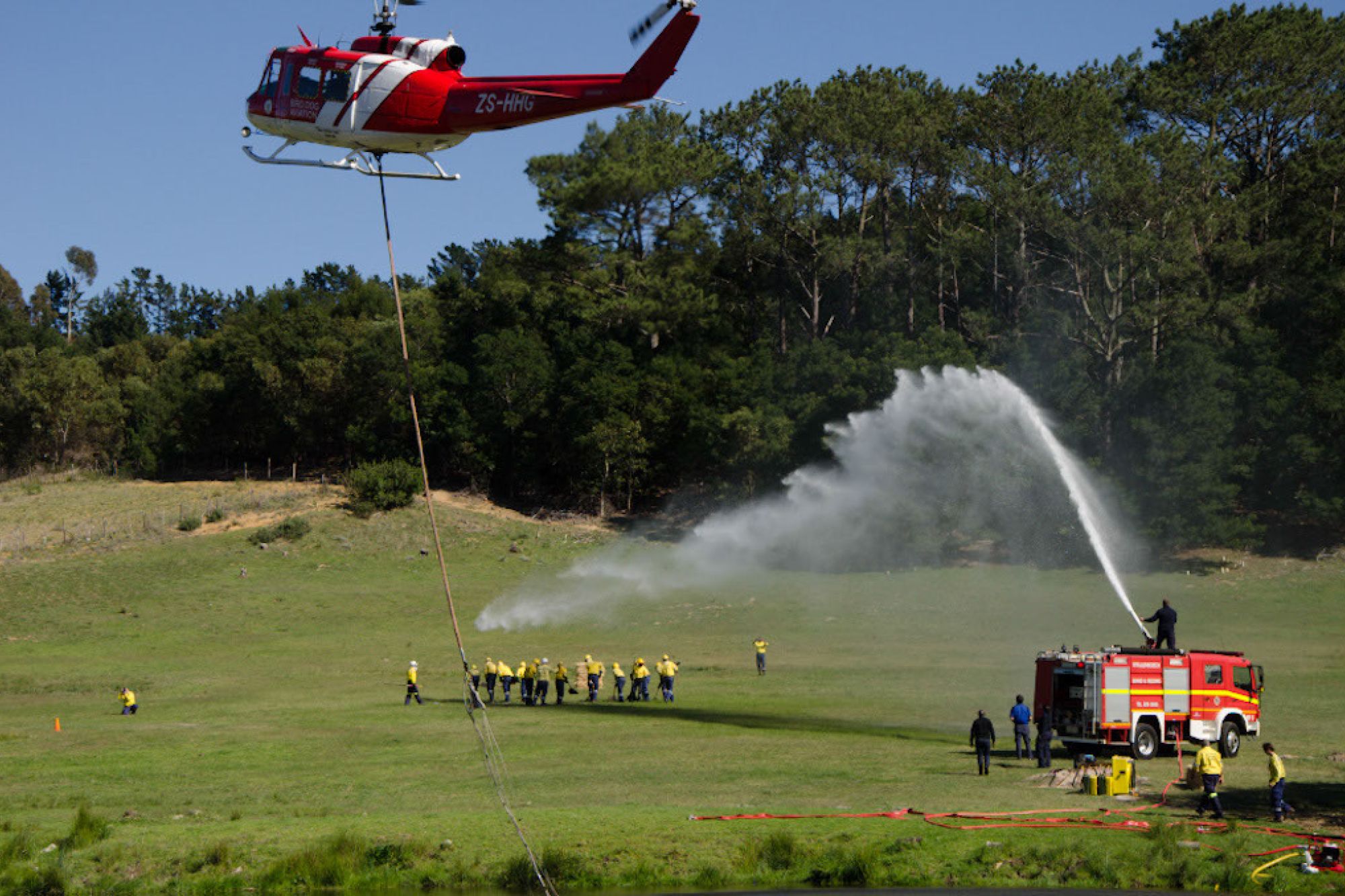 How to prevent and contain fires at home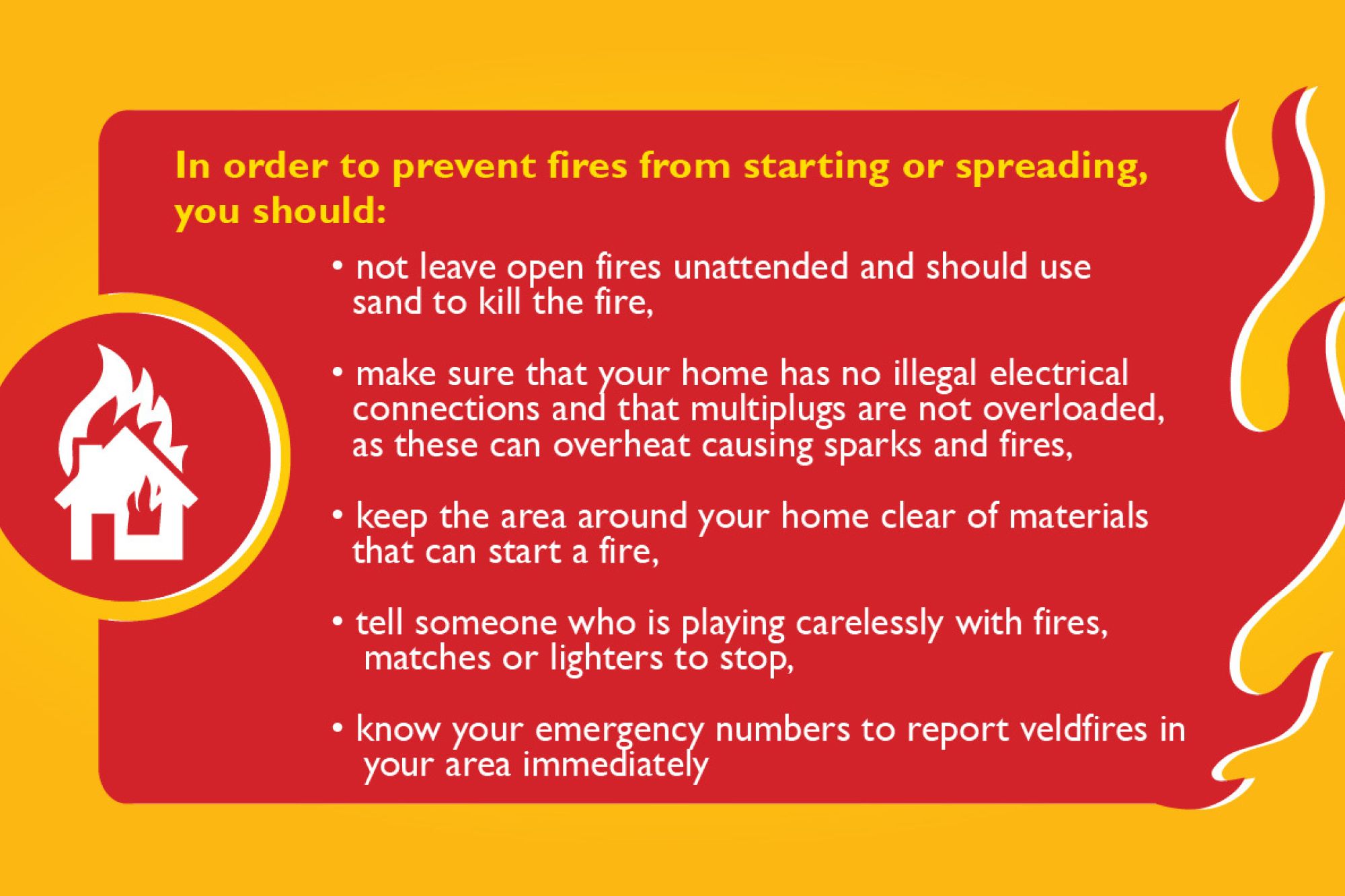 How to prevent and contain fires when outdoors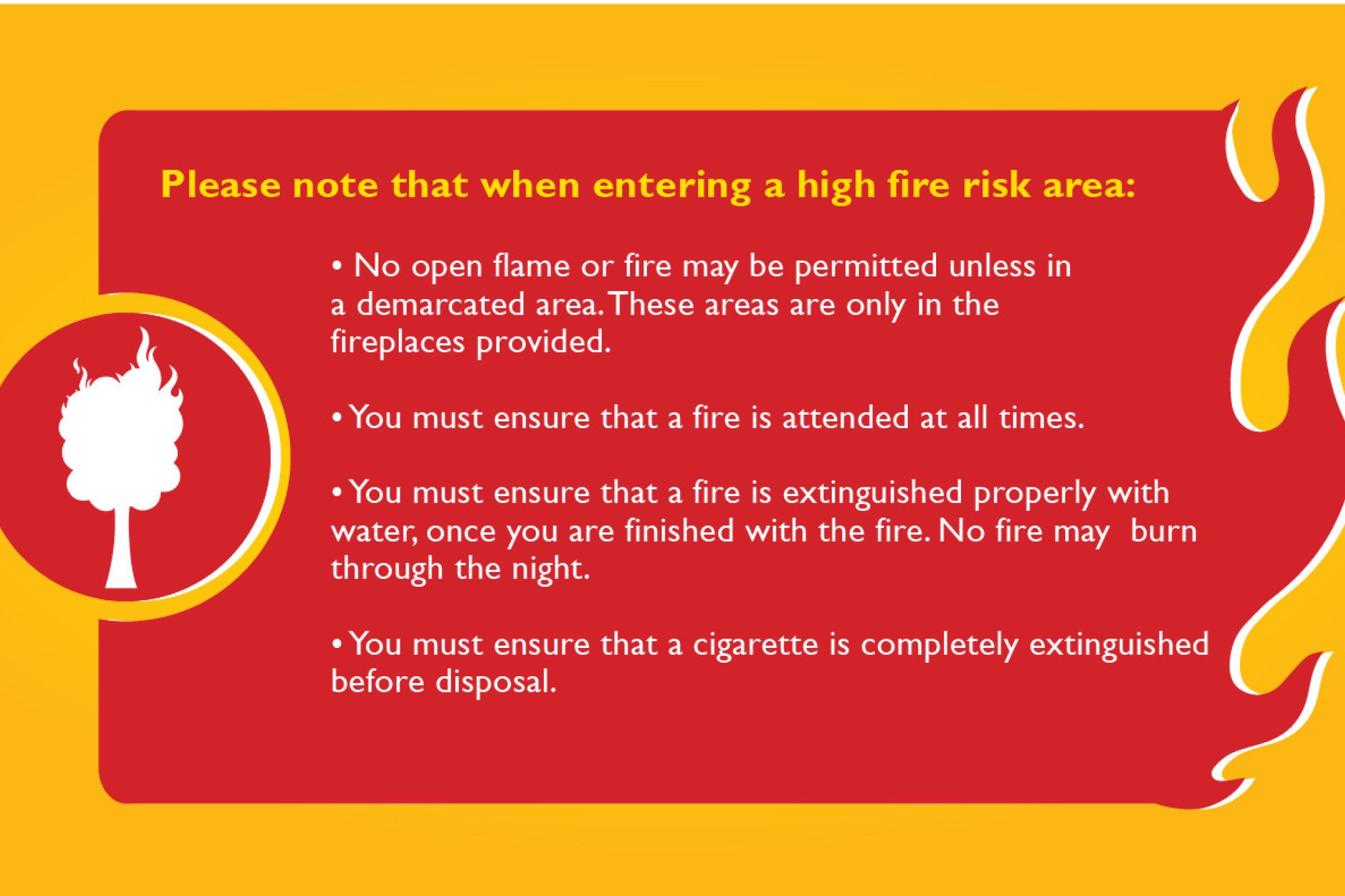 A fire needs heat, oxygen and fuel to survive. Without one of these elements, the fire will die.
If you do not have access to water or a fire extinguisher to put out a fire, you can use sand, a wet blanket or another method. If the fire occurs on your stove in the kitchen, try to smother it by placing a lid over it. Never use water to kill an electrical fire. It is also a good idea to keep a bucket of clean sand ready outside your kitchen door to smother a potential fire.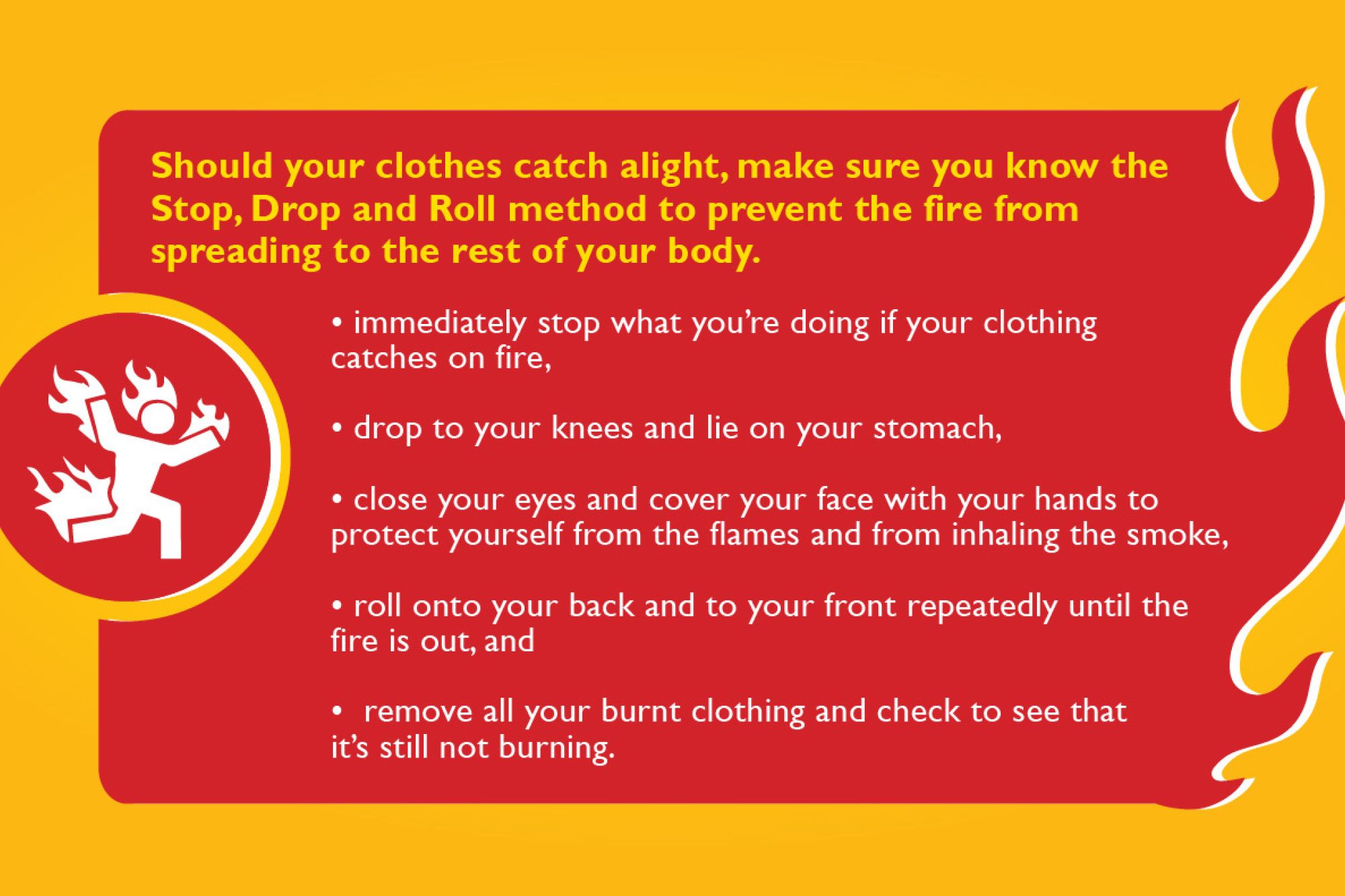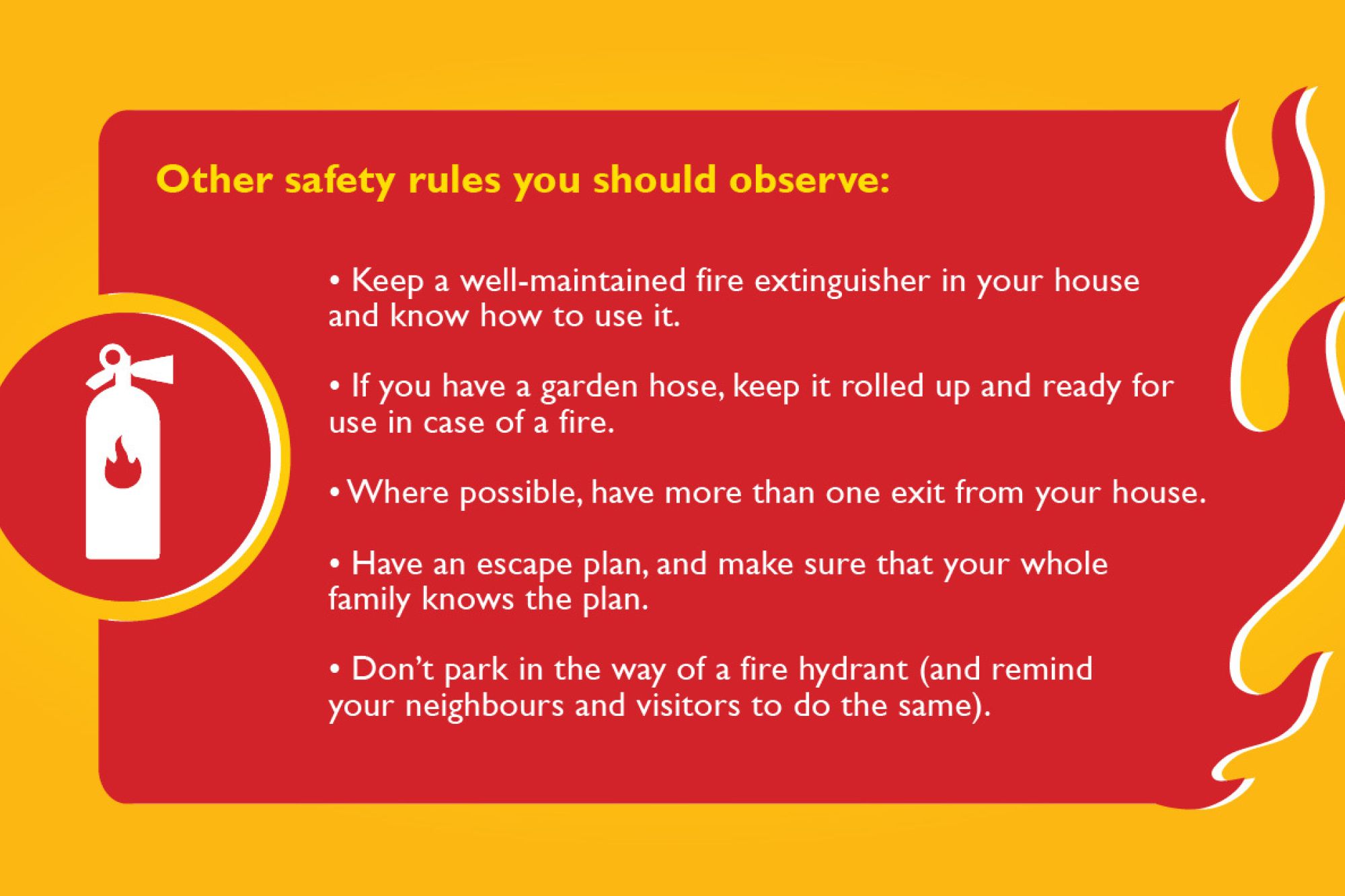 Open fires are a common cause of uncontrolled fires in the Western Cape. Preferably, do not start a fire when it is hot and dry, and especially not when it

's windy

Check with your local fire department before making a fire outside
On certain days, recreational fires are prohibited, as indicated by the daily "fire danger" rating, which predicts the expected difficulty in putting out runaway fires. The higher the rating, the more dangerous the conditions. So, to stay safe, be aware of the fire danger rating in your area, and act on it. During the fire season, the rating will feature in weather forecasts, be broadcast on radio and television and published in some newspapers
The South African Weather Service provides a clear indication through its fire danger index map of areas at risk of veld fires. Areas marked in red (76% to 100%) are extremely dangerous and areas that marked in blue (0% to 20%) are considered safe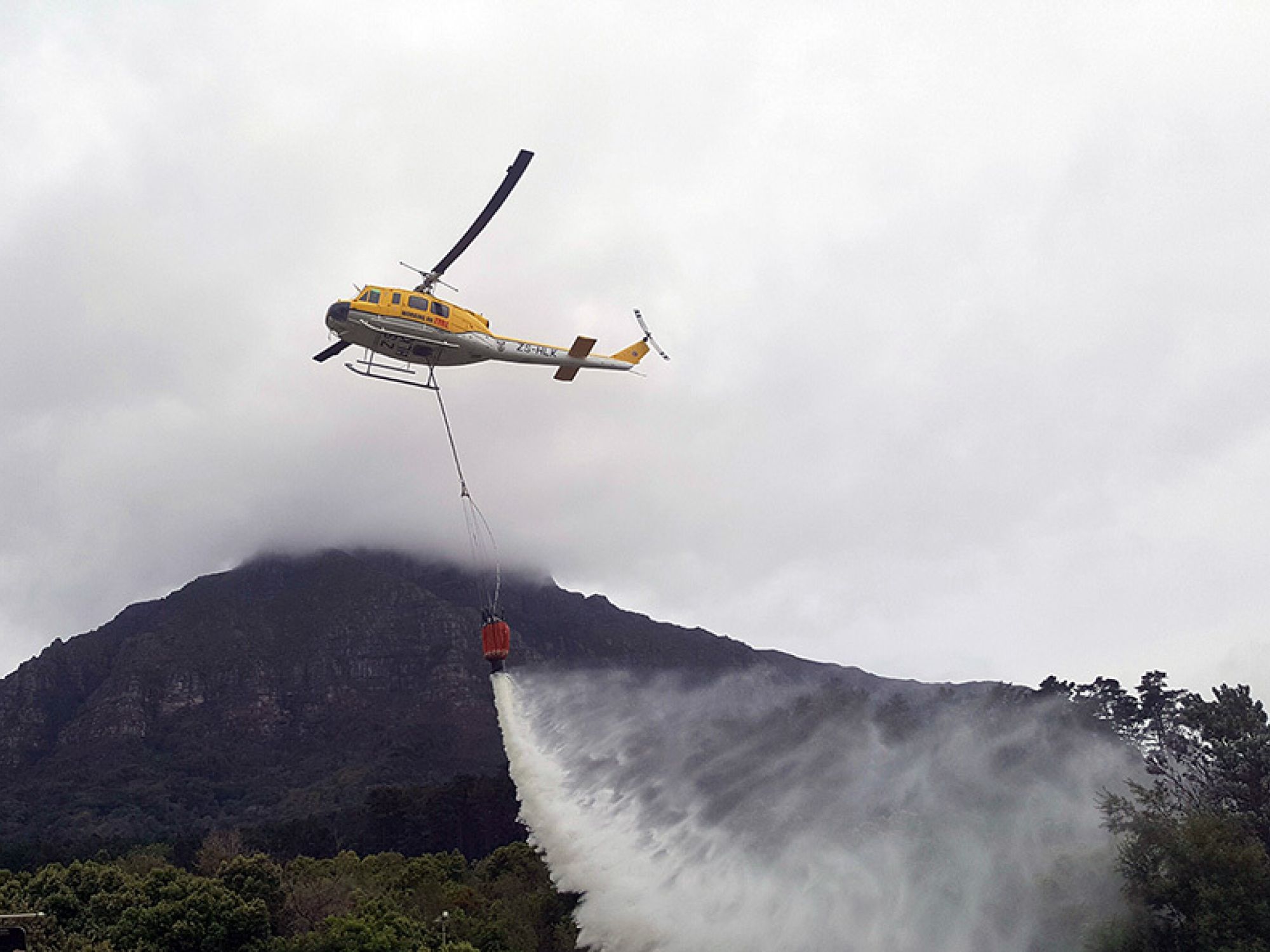 Children should never be allowed to start a gas or wood braai or play near the braai area

Keep a braai well away from any surrounding vegetation or flammable materials, structures as well as children and pets
Protect yourself by wearing a heavy apron and an oven mitt that fits high up over your forearm
Always wear short-sleeved shirts or roll up your sleeves when braaiing. Never use a portable braai indoors. Apart from the risk of causing a fire in your home, it can also cause carbon monoxide poisoning
Never use a flammable liquid (e.g. petrol or paraffin) to start a braai fire. Only use paper, kindling or store-bought firelighters
Never use any kind of fuel to reignite or build up a fire – this is a dangerous practice
Soak the coals of a dead fire with water before you discard them, as coal can retain heat for long periods of time
If you have a gas braai, always store the gas cylinder outside and make sure that the valve is not leaking by ensuring that it is properly turned off when not in use
Before lighting a gas braai, check all connections with soap bubbles (use a soap and water solution). If bubbles appear at any connection when opening the valve, a qualified liquefied petroleum gas specialist must repair the leak before you continue using the gas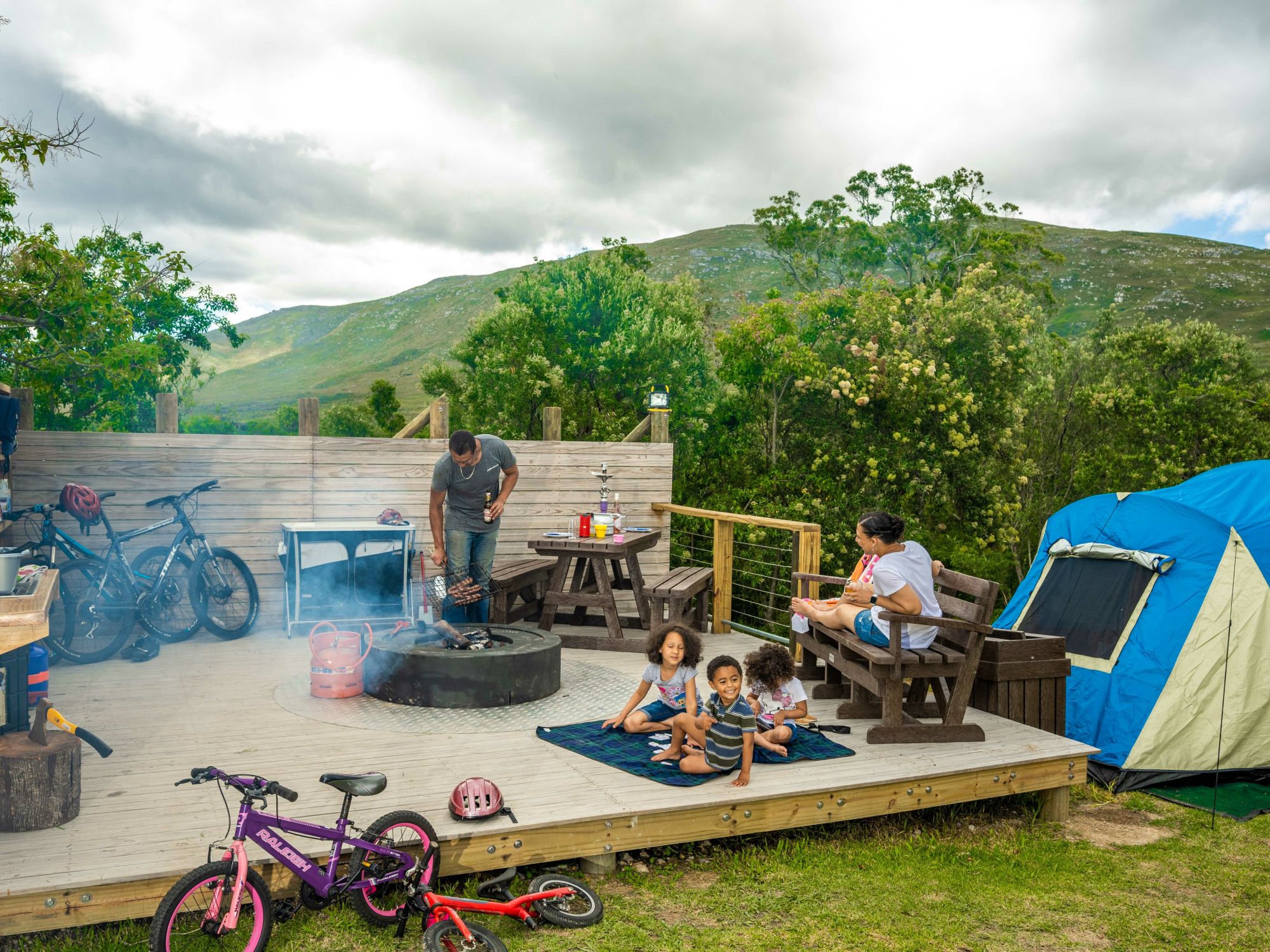 Only use designated campfire areas and facilities in parks and recreation sites – they are designed to contain your fire in a controlled space
Do not allow children to make fires without adult supervision
Never leave a burning or smouldering fire unattended
Never use candles, matches or gas stoves in a tent; it can burn within minutes, trapping its occupants inside.
Place your tent upwind and well away from a fire
Have a large container of water and a spade handy
When leaving the site or going to sleep, soak the fire with water and stir sand into the ashes or coals until every spark is out. Be careful of the hot steam and splashes when the water comes into contact with the coals
District emergency numbers for reporting fires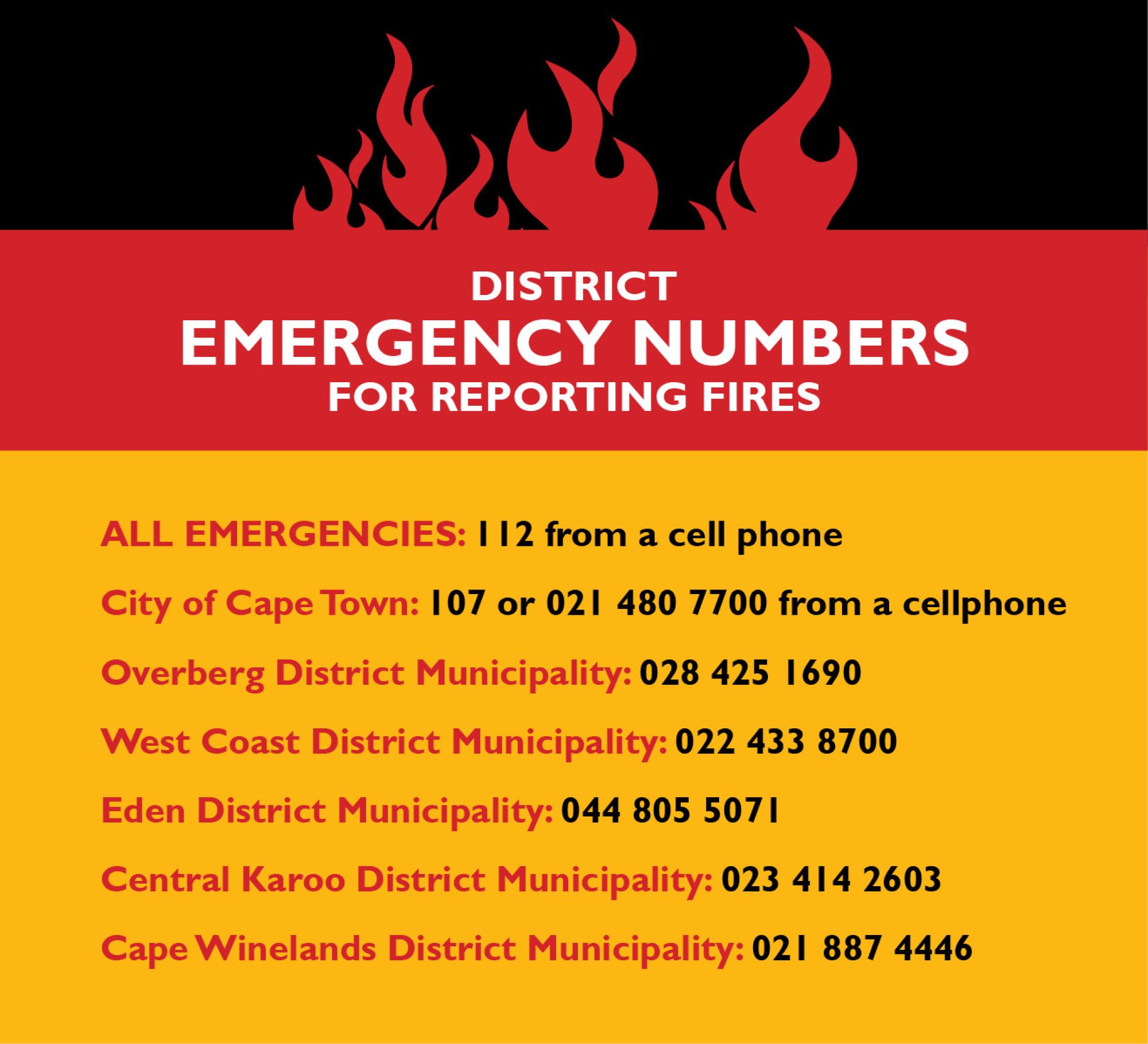 The Western Cape fire season falls during the hot summer and autumn months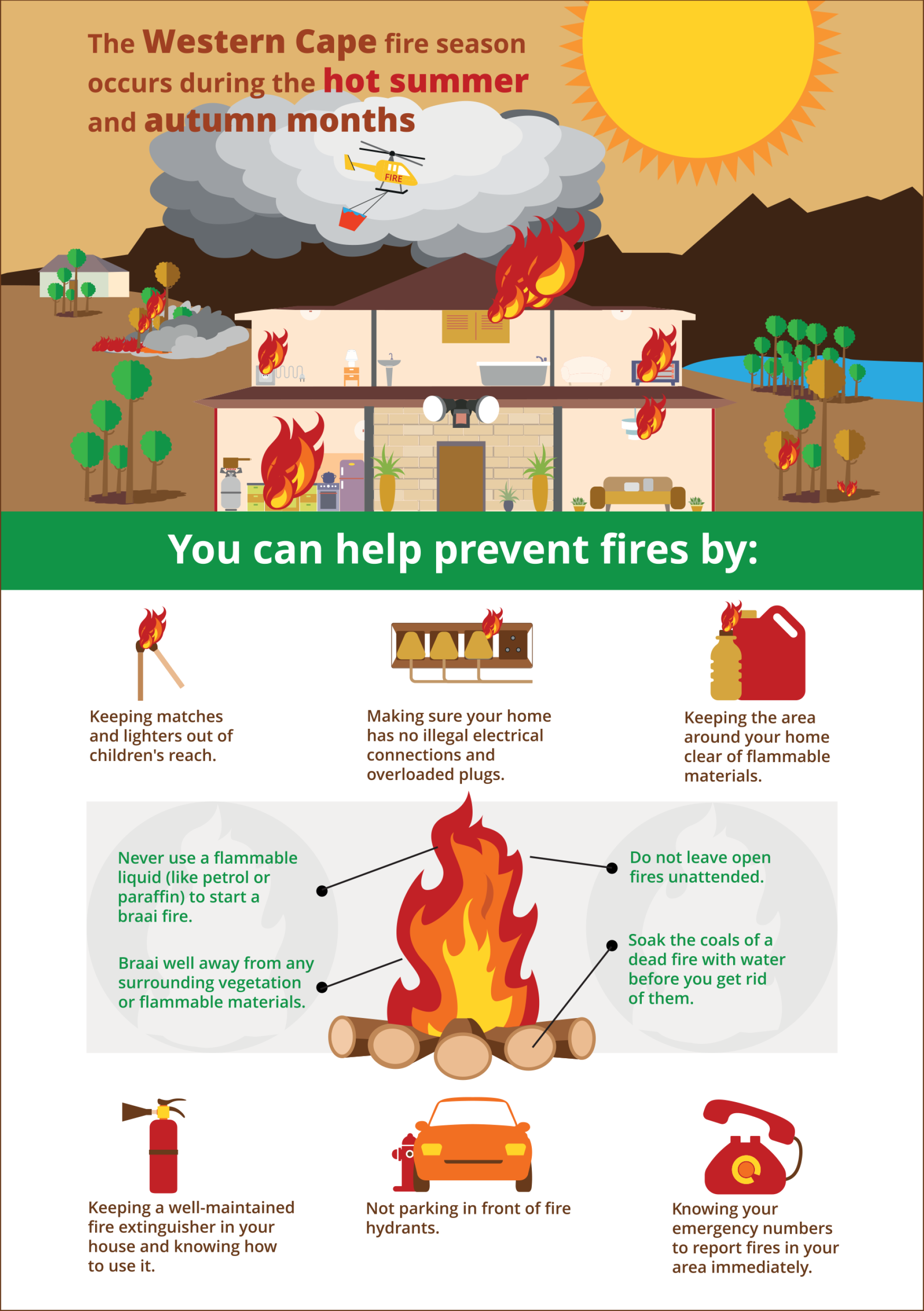 Related News
Devastating wildfire sees Jonkershoek, Assegaaibosch and Assegaaiboschkloof Nature Reserves closed for public access until further notice.
Fire awareness - BE THE HERO THIS SUMMER
Reporting a fire quickly can mean the difference between minor damage and total devastation. Fires can be reported by dialling 112 from a cell phone or 10177 from a landline.