Reserves provide access for cultural practices
It is one of CapeNature's strategic goals to share the province's natural resources by facilitating access to protected areas, including for cultural, spiritual and traditional purposes.
CapeNature has agreements with groups living adjacent to its managed protected areas around issues of culture, tradition and the use of natural resources. One of these is to provide access to the Hottentots Holland and Driftsands Initiation Sites.
Groups have to apply for access for initiation before the end of July every year, fill in an access application form and specify which site they would like to access. CapeNature officials at that specific reserve will then assess the application and get back to the applicant.
Once the applicant and reserve officials meet to inspect the site, they also agree on the protocols that need to be observed during the month initiates spend at the site (for example, that fires are only to be made in demarcated areas), the number of initiates, and their needs, such as water and firewood.
Initiates are not allowed to hunt, and must leave no trace of their stay once they leave.
CapeNature works closely with other landowners and the Department of Culture, Arts and Sport to ensure provincial protocols are maintained and shares information on the patterns over the initiation season in preparation for the next year.
It is important that the initiation sites are aware of the arrival and departure dates of groups, so that the fire department can be informed and be alert in case a fire breaks out in the protected area.
The Hlubi and Sotho groups tend to access Hottentots Holland because of its remote locations in mountainous areas, while Driftsands is often used by Xhosa groups who need a location out of people's sight.
Case Studies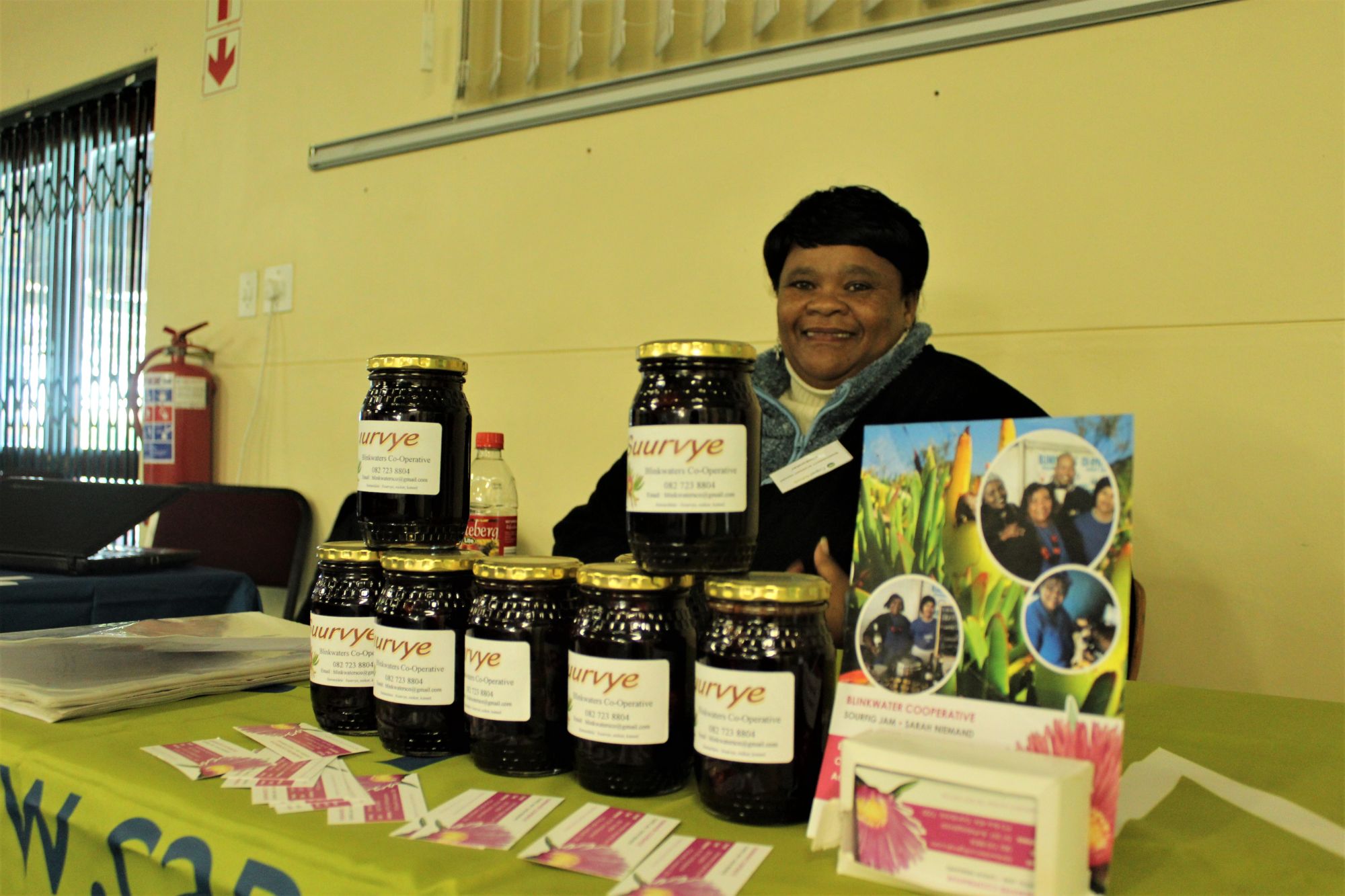 Building a business on sour figs
Drawing on her traditional heritage and through hard work, Sarah Niemand has built up her Blinkwater Cooperative business from harvesting the sour figs growing in the coastal dunes in a nearby protected area.