Alien fish harvesting benefits both conservation and communities
A CapeNature partnership with a local authority and humanitarian organisation has helped solve an ecological problem while at the same time allowing a local community to harvest a desperately needed source of food.
The Groenvlei carp management project in the Goukamma Nature Reserve near Sedgefield aimed to control an alien species by removing the carp, improving water quality and rehabilitating the ecosystem.
Crucially, during the 2020 Covid-19 lockdown, it also helped supply people living in the area with fish to eat, in partnership with the local municipality and Gift of the Givers.
The carp, an invasive species native to Europe and Asia, had been increasing in the lake. Local fishermen were permitted to fish in the lake during the lockdown, but this still did not make enough of an impact.
Considering widespread poverty and hunger, exacerbated by the lockdown, CapeNature partnered with Gift of the Givers and the Knysna municipality to distribute the fish more widely.
Isuzu Motors South Africa also pitched in as a crucial link in the project, providing a refrigerated truck to keep the fish at the correct temperature while being transported and enabling the team to reach many beneficiaries, including big soup kitchens in the area.
CapeNature executive director Dr Ernst Baard was quoted as saying that the Groenvlei carp management project achieved three goals simultaneously: controlling an invasive alien species control, rehabilitating the ecosystem and exercising social responsibility in a time of need.
(Source: The Village News, 10 June 2020: https://thevillagenews.co.za/knysna-partners-carpe-diem-through-innovative-hunger-relief-project/)
Case Studies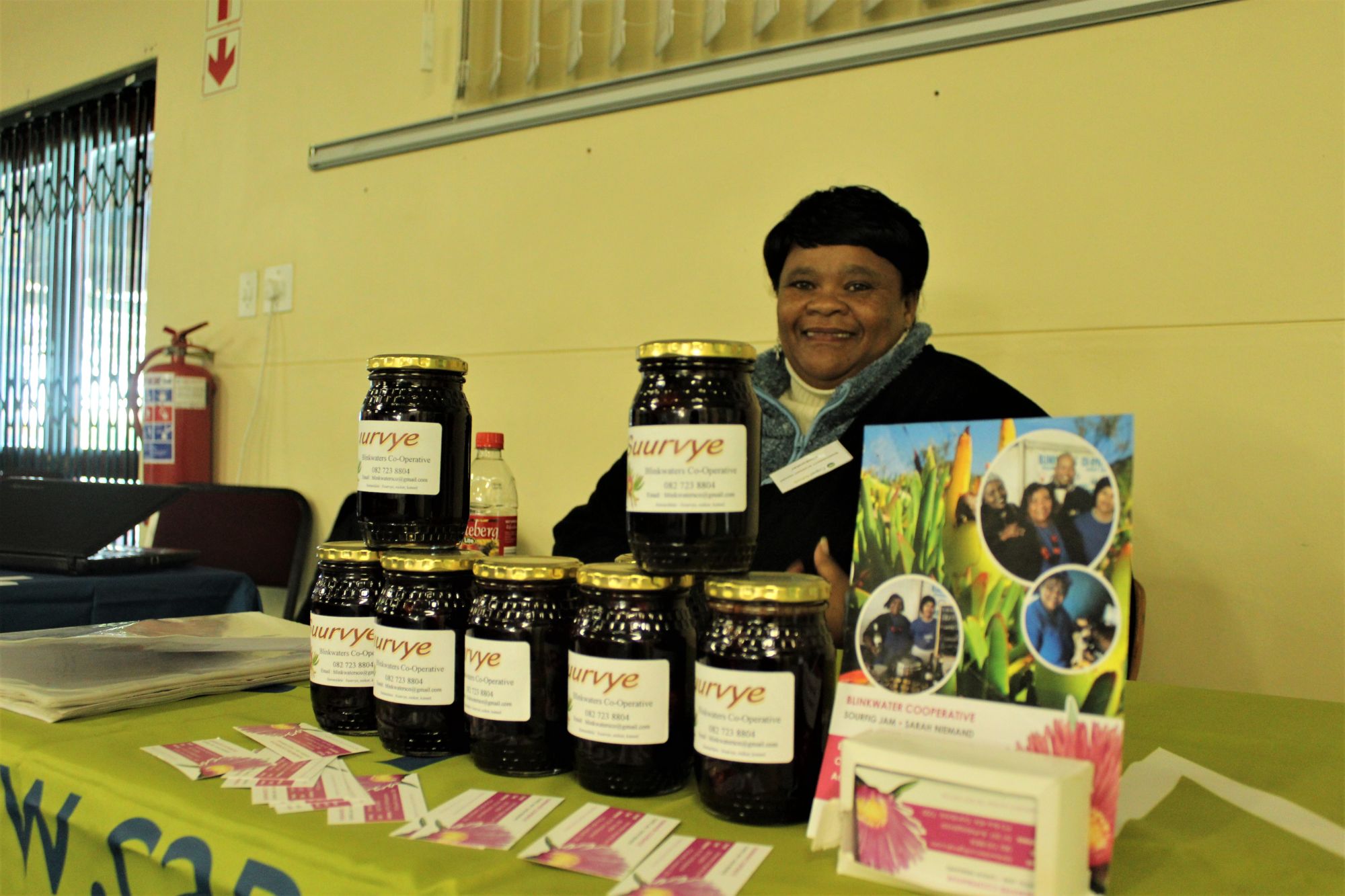 Building a business on sour figs
Drawing on her traditional heritage and through hard work, Sarah Niemand has built up her Blinkwater Cooperative business from harvesting the sour figs growing in the coastal dunes in a nearby protected area.