Indigenous sour figs harvesting a win-win for communities and CapeNature
Sour figs have traditionally been harvested by local coastal communities. CapeNature have granted permits to some communities along the Overberg coastline to harvest sour figs for consumption, to sell, for medicinal use or to make jams.
This helps local people to earn a living while promoting sustainable harvesting to protect vulnerable coastal vegetation.
With high levels of unemployment, the income derived from harvesting these plants has been critical for the local economy, and a substantial commercial market has developed for them.
Four provincial nature reserves protect the diverse coastal fynbos along the south coast between Hermanus and Struisbaai, collectively known as the Walker Bay Nature Reserve. These reserves contain substantial populations of indigenous edible wild figs.
The primary species harvested in this area, Carpobrotus acinaciformis, is particularly sweet and occurs in coastal sands from Saldanha to Mossel Bay.
The very first sustainable wild fig harvesting agreement was established with the U'Zenzele community development project back in 2006, allowing residents of the informal settlement of Eluxolweni near Gansbaai to harvest sour figs at Uilenkraalsmond, Quion and Pearly Beach.
The pilot project proved successful and, by 2007/8, it employed 170 people, including harvesters and people who cleaned and packed the products. By 2008/9, this increased to 205 people. This project has given rise to additional sour fig harvesting projects in other areas.
Many lessons were learnt during the pilot project, including that communities living adjacent to reserves had to be given first option when harvesting permits were allocated.
The project has demonstrated how CapeNature can achieve its vision of supporting a conservation economy by allowing local communities to sustainably harvest resources in nature reserves
Case Studies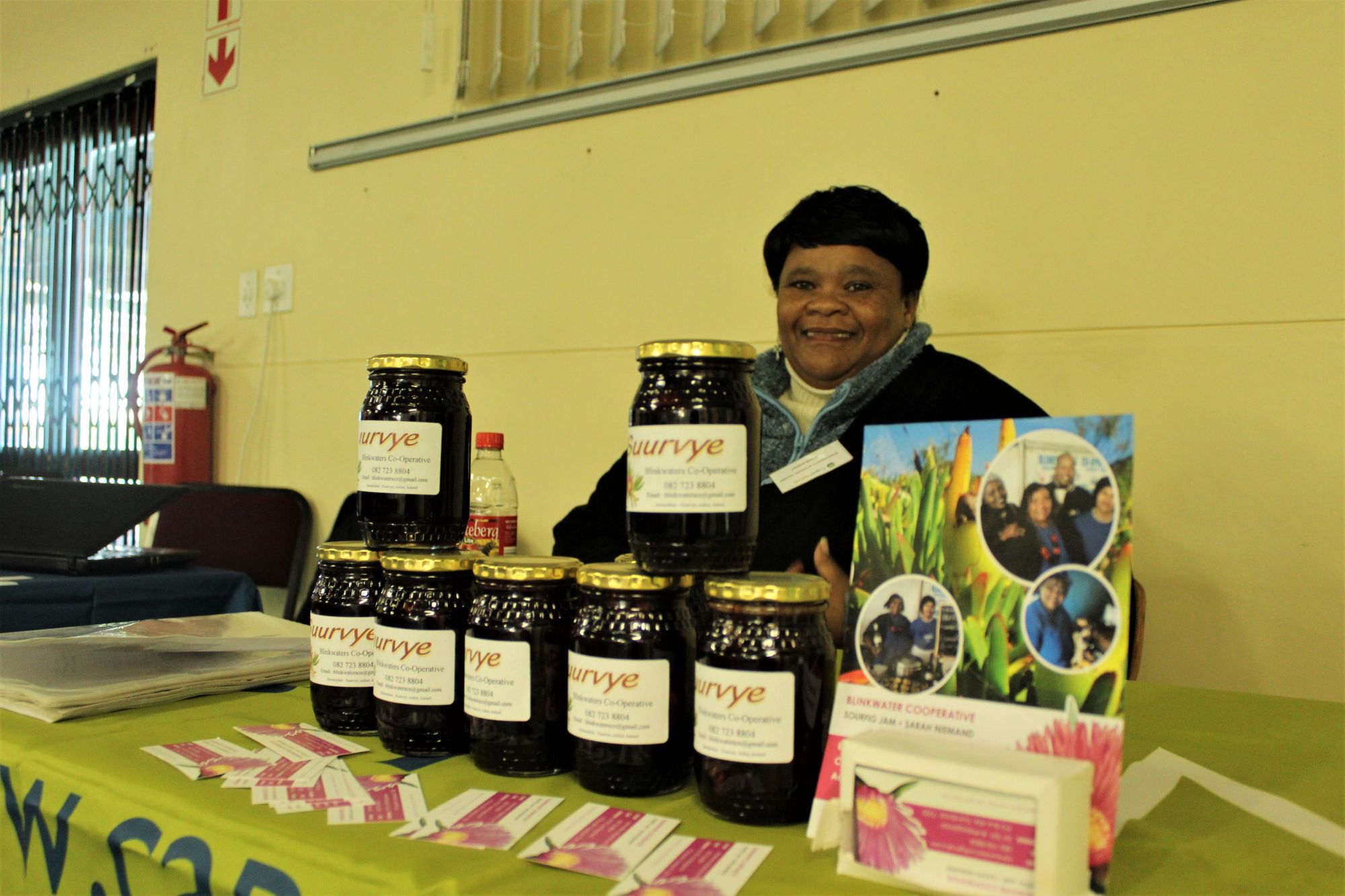 Building a business on sour figs
Drawing on her traditional heritage and through hard work, Sarah Niemand has built up her Blinkwater Cooperative business from harvesting the sour figs growing in the coastal dunes in a nearby protected area.