Family holidays in the mountains
From jagged sandstone rock formations to breathtaking valleys and snaking passes, our mountains will soothe your soul. Enquire about overnight accommodation on some of our reserves, ranging from eco-lodges to scenic campsites with great facilities.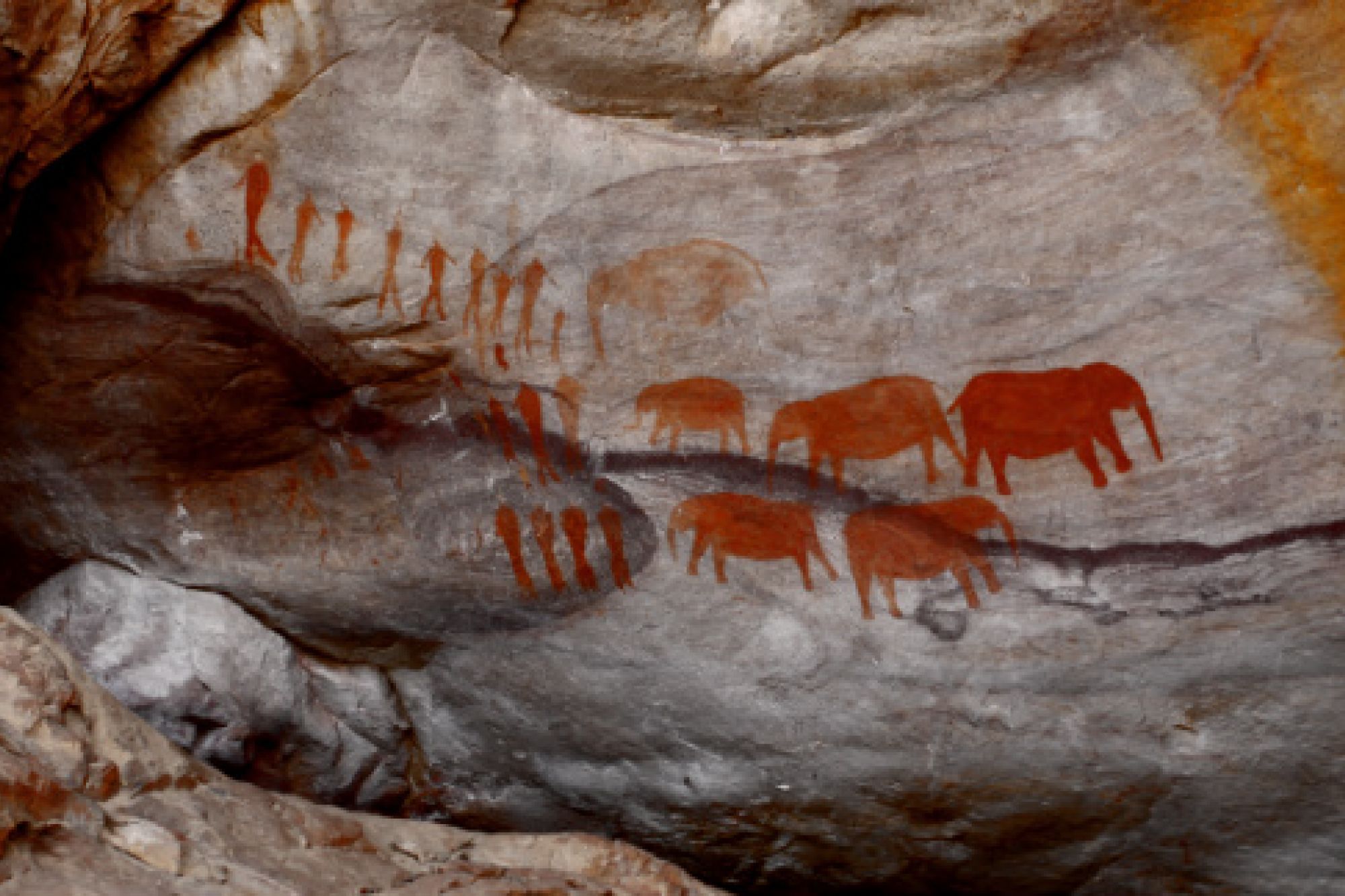 If rock climbing and exploring ancient caves race your pulses, a visit to the Matjiesrivier Nature Reserve in the Cederberg Conservancy is a must. Located where the Fynbos and Succulent Karoo biomes meet, at this World Heritage Site you'll find the Stadsaal Cave, rare San rock art and the Truitjieskraal interpretive trail – a treat for rock climbing enthusiasts.
Whether you walk for leisure or hike for a rush, the Outeniqua Nature Reserve near George will leave a lasting impression. Marvel while navigating the five mountain passes that cut through the rugged ranges between the coast and the semi-arid Klein Karoo, where the San and Khoi left their artistic mark. Bring your binoculars and look out for black eagles and the tiny Cape sugarbird among the fynbos.
Looking for peace and tranquillity to still your soul? The Gamkaberg Nature Reserve in the Little Karoo is where you need to be. Although the Cape lion for which it is named is extinct, this World Heritage Site is now home to the endangered Cape mountain zebra. Here, you can 4x4 or rock-climb, or simply wander through the labyrinth, enjoy spectacular viewpoints on the hiking trails or relax with a picnic. And just breathe!
Have you ever travelled along the Swartberg Pass or been to Die Hel (The Hell)? It's a must! This unforgettable adventure awaits you at the Swartberg Nature Reserve, a World Heritage Site located between the Great Karoo and the Klein Karoo. The remote Gamkaskloof Valley, popularly known as Die Hel, is (contrary to its name) a heavenly place. Enjoy scenic hikes (including the famous Donkey Trail) and drives, and try to spot the rare Protea venusta.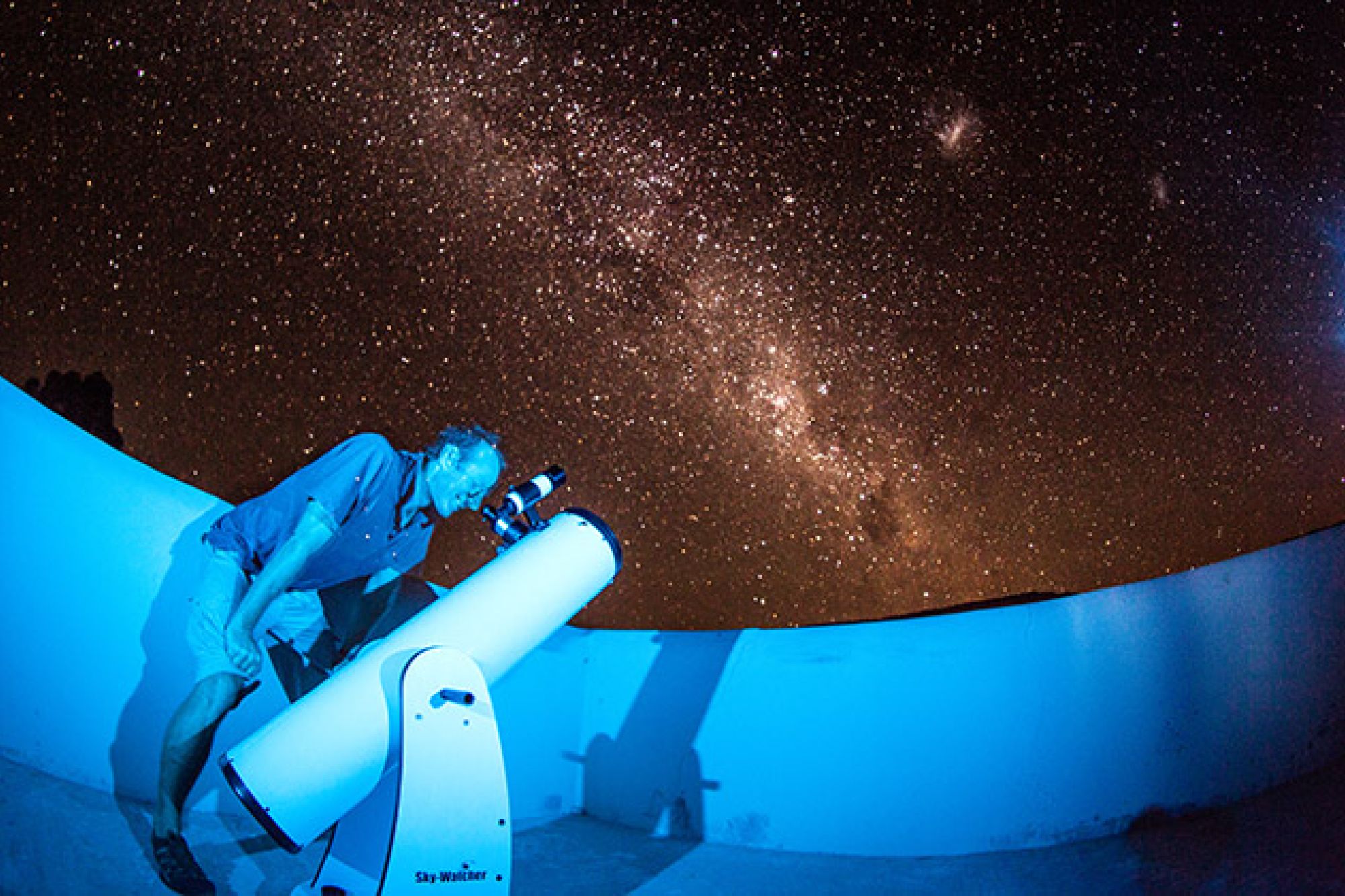 Star-struck? If you're looking for wide-open spaces under a canopy of stars, the Anysberg Nature Reserve is calling you. Located in the semi-arid Klein Karoo, this World Heritage Site's Cape Fold Mountains are accentuated by deep valleys and steep gorges. You'll see birds aplenty as well as antelope and black-backed jackal, and may just spot Cape mountain zebra, caracal, riverine rabbits and even the occasional shy leopard.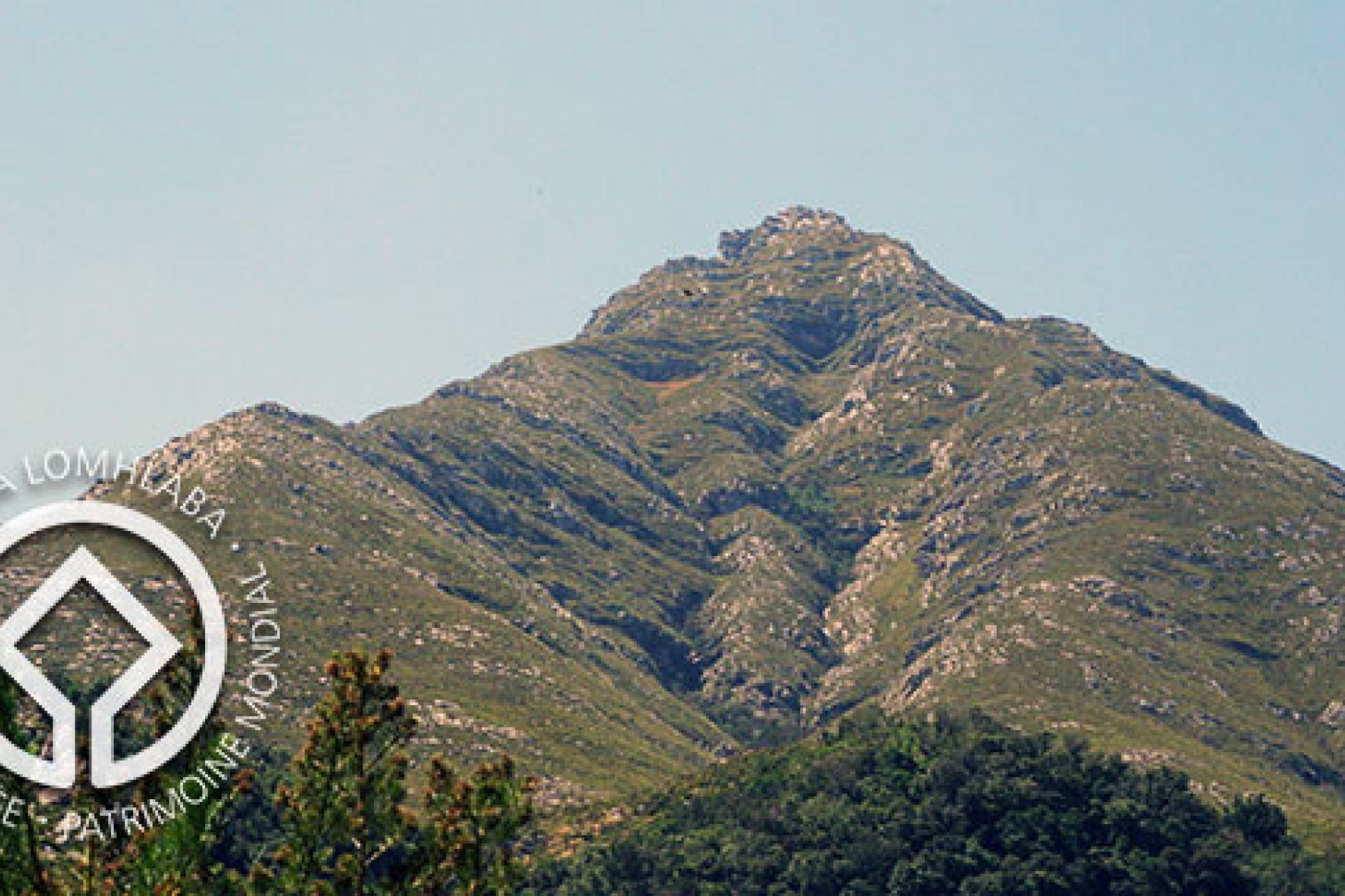 Tucked away in the majestic Swellendam Mountains, Marloth Nature Reserve awaits you. Head out on the picturesque Duiwelsbos waterfall hike and enjoy a picnic with panoramic views. Dip your toes in the cool pools and waterfalls while walking through the shady indigenous forest. It's also an ideal spot for horse riding, mountain biking and birdwatching – and snow-spotting during the colder months.
Who wouldn't want to visit a place whose name means "happiness"? You'll fall in love with Vrolijkheid Nature Reserve in the Breede River Valley, whose ruggedly beautiful landscape – dominated by succulents, dwarf trees and shrubs – explodes into life in spring thanks to splashes of bright orange botterblom daisies. Enjoy mountain biking and lovely hikes in this gem in the Little Karoo – including the Braille Trail for visually impaired visitors.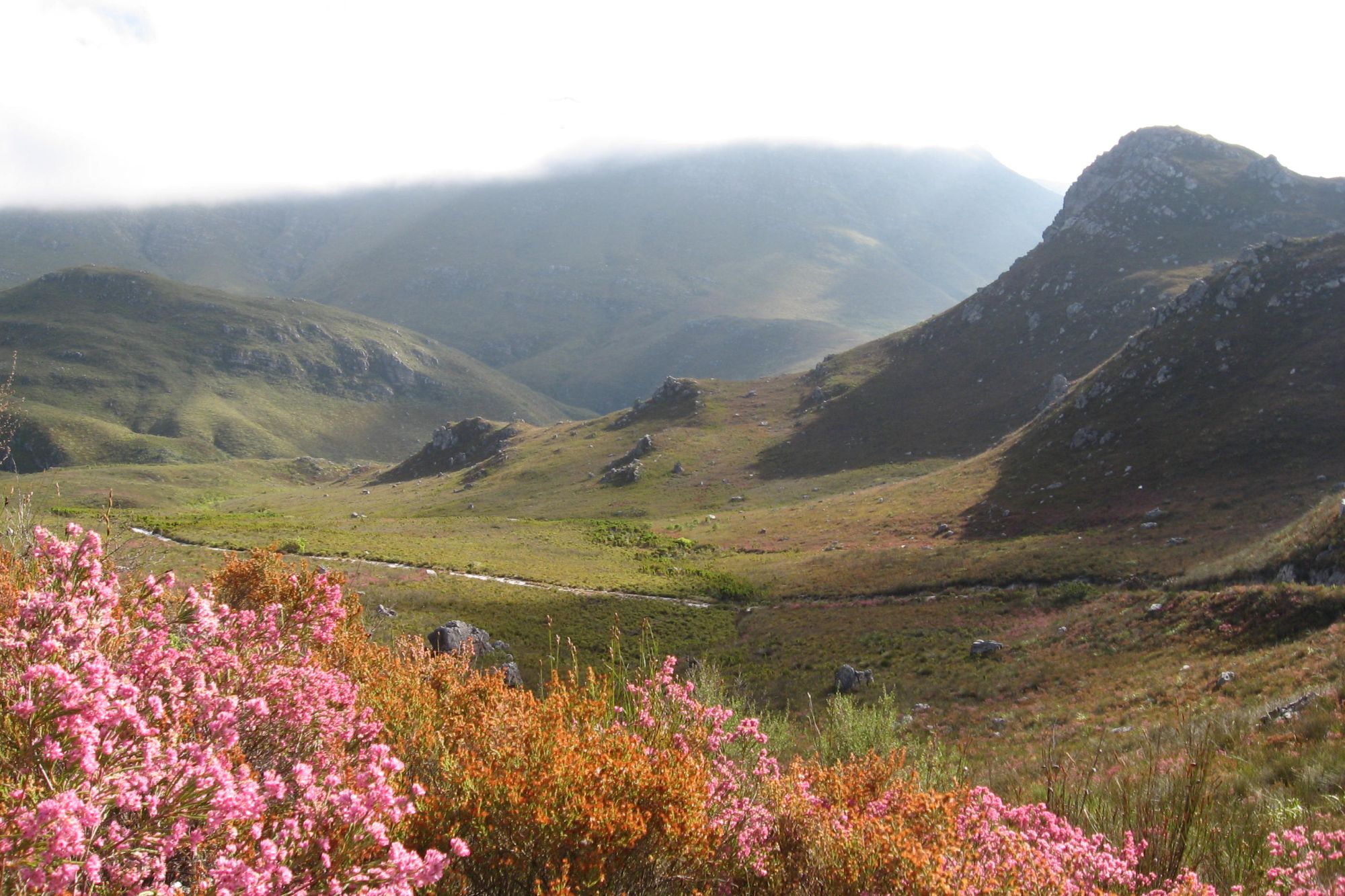 Brave enough for an exhilarating zipline adventure in a World Heritage Site? The Hottentots Holland Nature Reserve lies in the mountain range of the same name, not far from Grabouw. Reach for the skies on the Cape Canopy Tour, go kloofing (not for the faint-hearted), step out on one of the challenging hikes or take a dip in one of the natural pools, surrounded by rocky mountains and colourful wildflowers.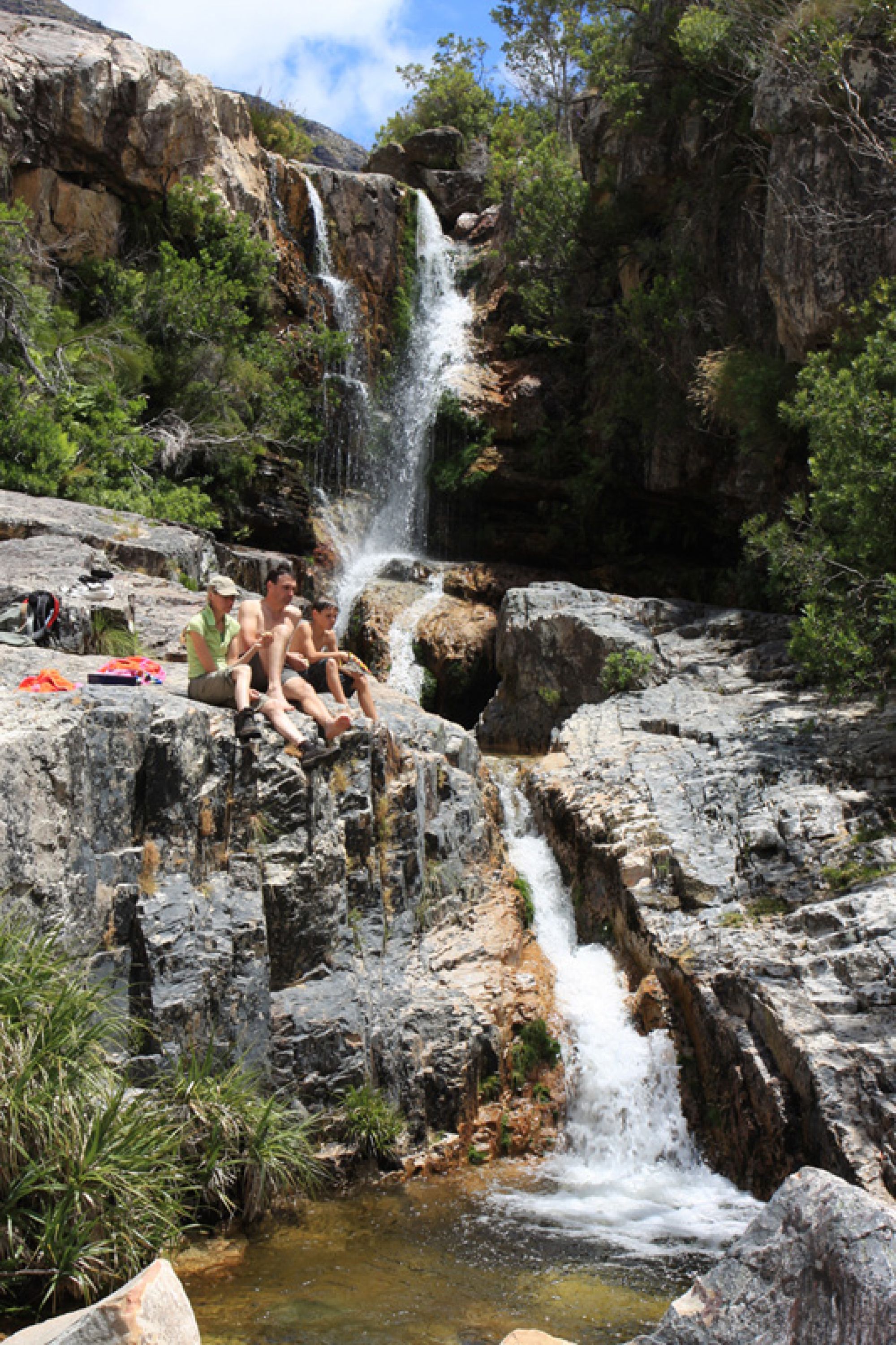 With its stunning camping area and swimming holes tucked away in the Du Toitskloof Mountains near Paarl, Limietberg Nature Reserve is the ideal family weekend getaway spot. Head out on a scenic hiking trail through the steep kloofs and deep valleys, taking in ancient rock art and other historical sites, or indulge in a spot of freshwater angling. Look out for the snow-covered peaks in winter!
Crystal-clear mountain pools and mountain bike trails await you at the Groot Winterhoek Wilderness, a mountainous area near Porterville that teems with fynbos and wildlife. Rich in history and Khoisan rock art, the rugged, wild landscape will enchant any amateur or professional photographer. Explore the striking rock formations and caves on foot for a magical wilderness experience.
Mad about mountains? Then you will be captivated by the Cederberg Wilderness Area's burnt-orange Cederberg Mountains, jagged sandstone rock formations and ancient San and Khoi rock art. Rock-climbing and bouldering enthusiasts will love exploring the craggy mountainous terrain with its fynbos and proteas, while spotting porcupine, honey badger, Cape clawless otter and aardvark as well as dassies (rock hyraxes), antelope and baboons.
Scenic short walks, longer hiking trails and mountain biking are on offer at the Jonkershoek Nature Reserve near Stellenbosch, with a number of rock pools and waterfalls to cool off in along the way. Soothe your soul amid the majestic Jonkershoek Mountains and lush fynbos of this reserve, which includes the smaller Assegaaibosch Nature Reserve – an idyllic picnic spot. Both reserves are World Heritage Sites.
Related reserves
Cederberg Wilderness Area
The Cederberg was proclaimed as a Wilderness in 1973. The 66811 ha of mountainous terrain is located in the Cape Floral Region only three hours outside Cape Town, but it feels like a different world.
Limietberg Nature Reserve
Limietberg is a pristine nature reserve tucked away in the Du Toitskloof Mountains, near Paarl. The reserve stretches from Franschhoek in the south, eastwards towards Groot Drakenstein, and northwards as far as Voëlvlei Dam and is a World Heritage Site.