Monitoring the Cape Vulture Colony

Monitoring the Cape Vulture Colony in the Potberg Mountain ravine
The Cape Vulture Colony at De Hoop Nature Reserve is one of the few populations of Cape Vulture (Gyps coprotheres) that is increasing in numbers. This is the only resident vulture within the Western Cape and is currently listed as endangered. According to the IUCN conservation status report the global population is decreasing. The colony is monitored by CapeNature through population counts, nest success and ad hoc markings of individuals. On 26 August 2020, CapeNature staff hiked up Potberg Mountain to assess the colony. Using a telescope, nest contents were documented as having adults, chicks or no content in the nest. If a chick was seen, it was aged according to its size. Nests are monitored throughout the breeding season to determine the breeding success of the colony. This process keeps track of reproductive success and survival of chicks which gives us an indication of how well that colony is doing and if there are any notable changes that may affect the long term success of the colony.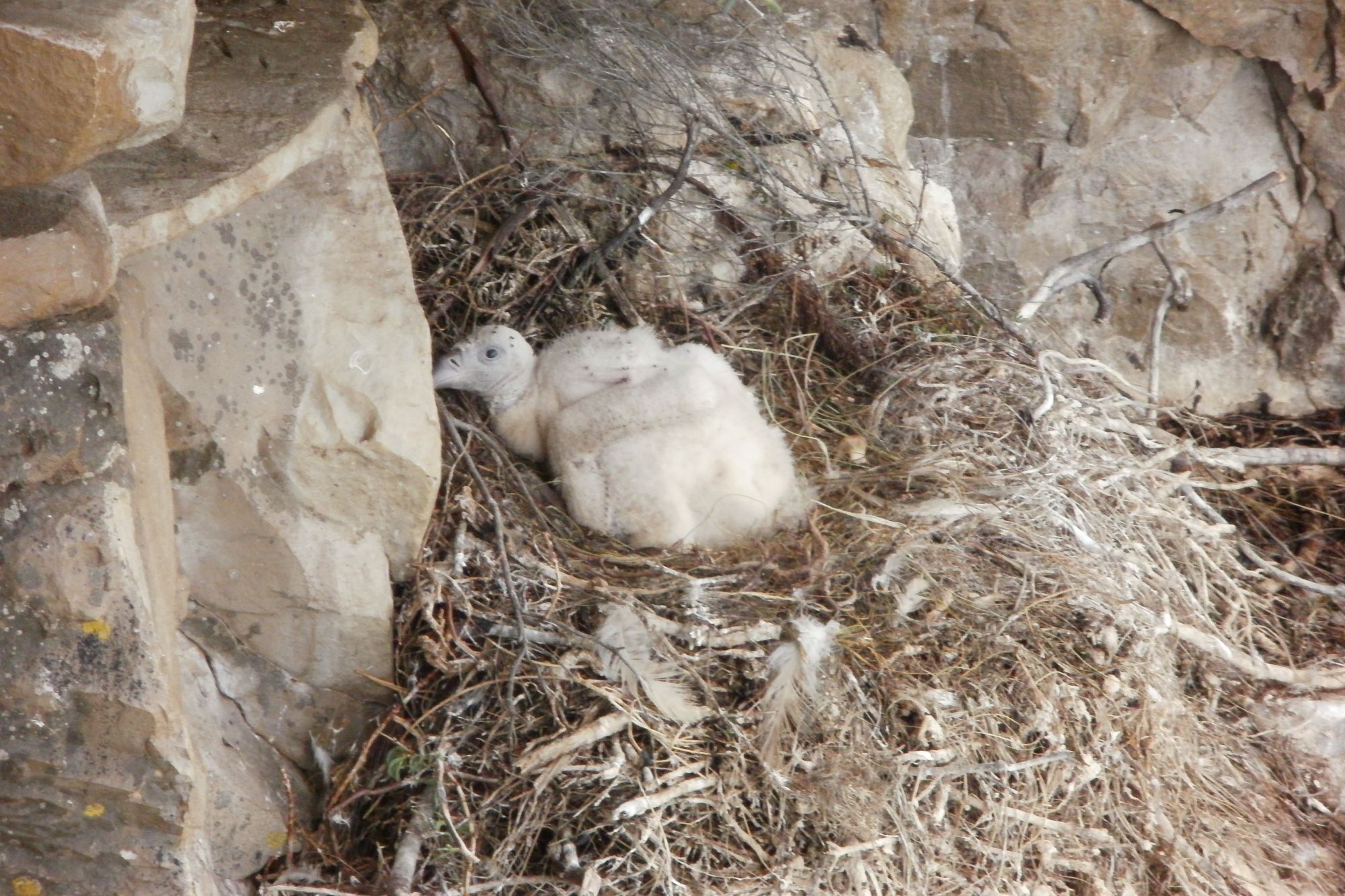 Related
De Hoop Nature Reserve
De Hoop is one of the largest natural areas managed by CapeNature. This beautiful reserve is a favourite for hikers, cyclists, bird and whale watchers. The reserve, which is 34 000 hectares, is just three hours from Cape Town, in the Overberg.
Landscape South
Landscape South is a diverse landscape with mountainous topography in the north where towns such as Robertson, Montagu, Barrydale and Swellendam are located. The more northern area also consists of mountain ranges including the Langeberg Mountain Range with popular nature reserves such as Marloth Nature Reserve and Grootvadersbosch Nature Reserve.
As part of Grootvadersbosch Nature Reserve, the World Heritage Convention, Unesco, declared Boosmansbos Wilderness Area a World Heritage Site in 2004 and extended this in 2015 to include the entire Langeberg Complex as part of the Cape Floral Region Protected Areas World Heritage Site. The Langeberg Complex supports 19 vegetation types (Mucina & Rutherford 2011), of which two are critically endangered and four endangered (Jacobs et al. 2017).