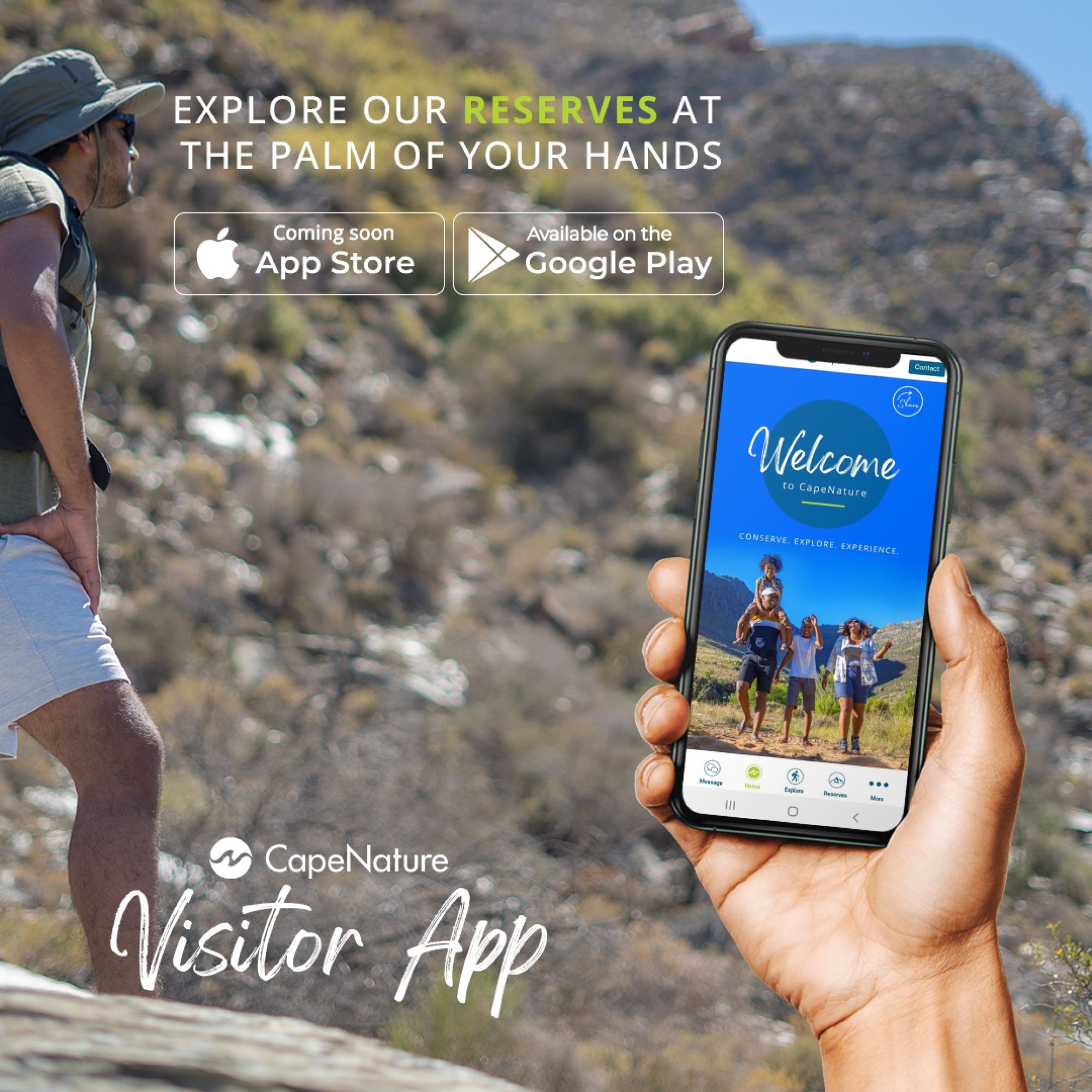 Fear of getting lost or separated from your hiking group, and not knowing where to trek can be daunting when wanting to explore the Western Cape's beautiful mountain trails. CapeNature is excited to be partnering with Forge to change this. With Forge's accurate and up-to-date trail maps, you can feel confident and reassured whilst out on the trails across several CapeNature reserves.
What is Forge?
Forge is a mapping and geospatial solutions company. Their primary focus is the Forge App: a South African digital trails map mobile application that supplies outdoor enthusiasts with hand-curated and highly accurate digital hiking maps from around South Africa.
They believe that by simply having an app with accurate hand-curated trail maps that show your location, along with downloadable offline maps and emergency call functionality, users of the app can explore with confidence whilst doing so safely. Ultimately, Forge is a tool to help you find your path and explore more.
How did they start?
Michael Halley, Forge's founder moved to Cape Town in 2016 and began making his own digital hiking maps to help him explore the mountains with confidence. The concept of Forge was born out of the need for high quality and reliable data for recreation in the mountains surrounding Cape Town. Forge was established in 2017 and the Forge App was released in mid-2019.
Vision
Forge aims to be a catalyst for the development of a better-informed and safety-conscious but adventurous outdoor community by providing high quality, and accurate digital trail maps and useful supporting information and functions.
Mission
To create and maintain an intuitive, battery friendly, "one-stop-shop" application for all levels of hiking enthusiasts and a supporting website that;

is built on highly accurate data,
encourages outdoor activity that is informed and safety-conscious,
removes the effort in looking for an area to hike,
exposes people to the rich biodiversity and recreational value that South Africa's parks and open spaces have to offer in a country blessed with good weather almost year-round,
enables and furthers sustainable socio-economic growth through other services being provided such as those in the guiding, adventure sports, events and tourism.