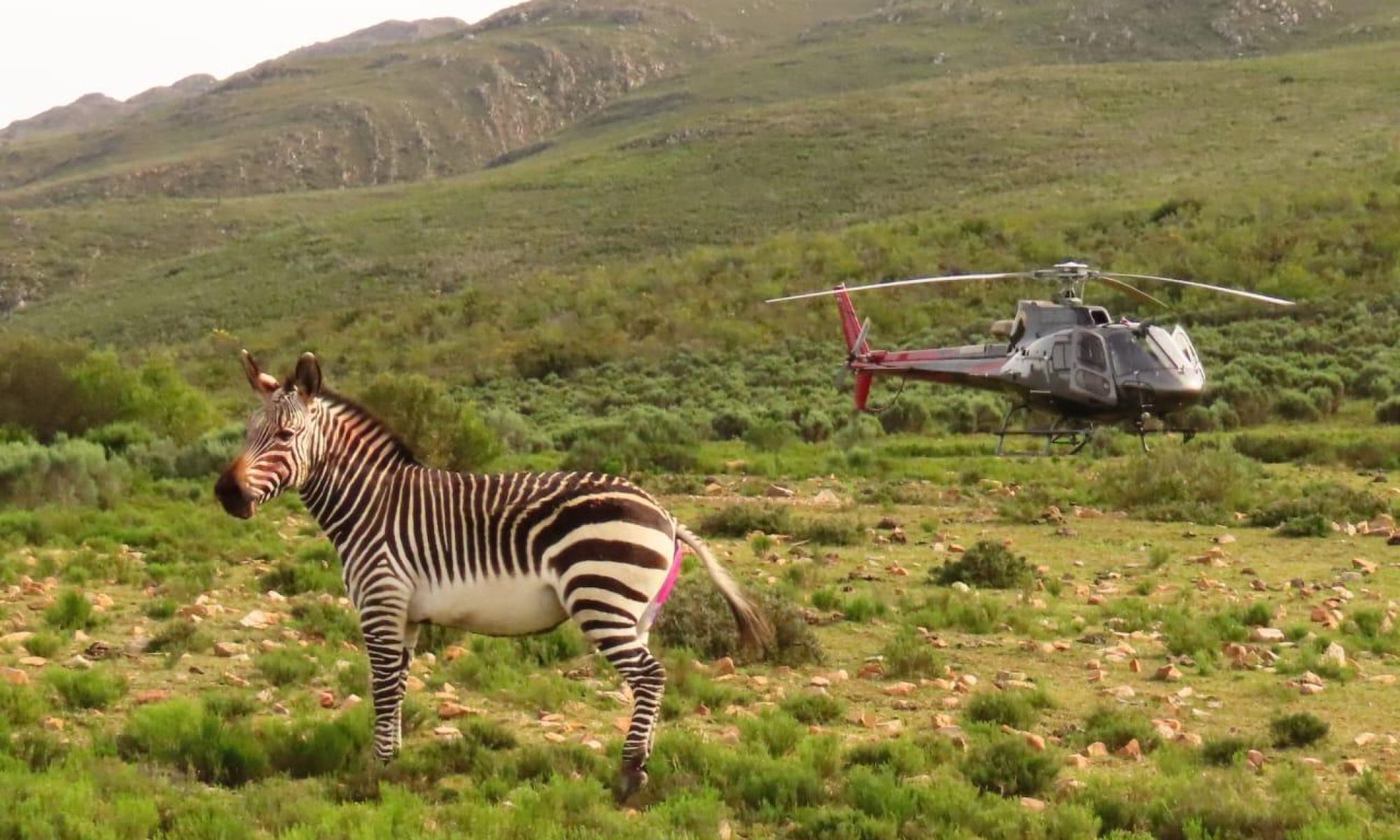 Cape Zebra Reunites With Family
On July 22, 2023, the CapeNature team from Kammanassie Nature Reserve carried out a critical rescue mission involving a Cape Mountain Zebra (CMZ) on the Diepprivier farm property in the Noll area, situated approximately 30 kilometers from Kammanassie.
This CMZ was believed to have escaped from the Kammanassie Nature Reserve back in October 2021. After an extensive and meticulous investigation that began in December 2022, Field Ranger Brenden-Lee Jonas managed to capture a photograph of the elusive animal. Through the use of the Identikit, a tool kept by Field Rangers, a positive identification was made, confirming that it was indeed a Kammanassie CMZ. Further analysis with the Identikit revealed that this Zebra was part of the group residing in the Bergplaas section of Kammanassie, where the rest of the herd resides.
Recognising the urgency of the situation, the Karoo Landscape Unit swiftly initiated an emergency capture operation to safely reintroduce the animal to its herd. Remarkably, the operation was executed in under two hours, showcasing the excellent collaboration between CapeNature and local landowners. This collaboration is essential to ensure the long-term survival of this crucial CMZ sub-population.
We extend our heartfelt gratitude to Dr. Willem Burger, the veterinarian, for his invaluable contributions. Dr. Burger not only played a pivotal role in the successful operation but also took the time to educate us on the physiological effects an immobilised animal undergoes and the proper handling procedures. We are grateful for his expertise and dedication to wildlife conservation.