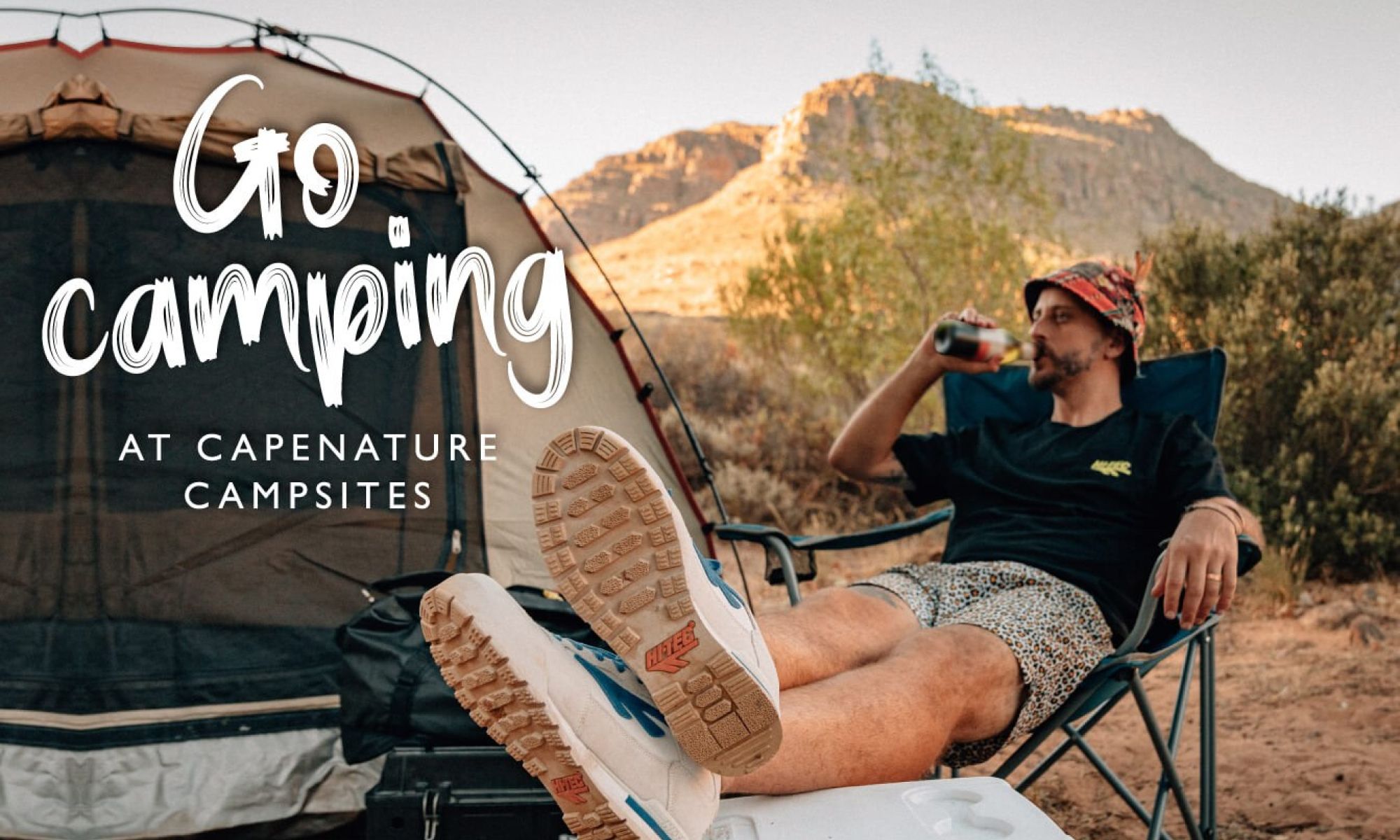 The Camping Diaries at CapeNature
Planning your next camp trip with loved ones' is exciting, right? Especially when you're an enthusiast at heart and love embarking on adventurous outdoor activities with the plan to stayover, pitch that tent, and get the best of nature and the outdoors. However, planning can be overwhelming when you are don't know what to pack, which campsites are available, and what are the must-knows when heading out into open air for the weekend.
We're here to guide you so that you know exactly what CapeNature has to offer, and where you can experience the best campsites in the Western Cape, of course, we are being biased 😊
Locations for Camping:
Grootvadersbosch Nature Reserve
Outdoor enthusiasts and even those who seek adventure for first-time experiences can enjoy themselves at Grootvadersbosch Nature Reserve. Plant-life, bird watching, and swimming in fresh, mountain water is only some of the peaks of this nature reserve that does not get the attention it deserves. This beauty of a destination has decked camping sites, fully equipped, and well-built for privacy and cosy surroundings. There are various campsite options to suit modern day glampers with hot tubs and indoor fireplaces, and those who find great pleasure in pitching tents and enjoying the sunrise in their camp chair, while watching the kids play in the designated play area. Read more here.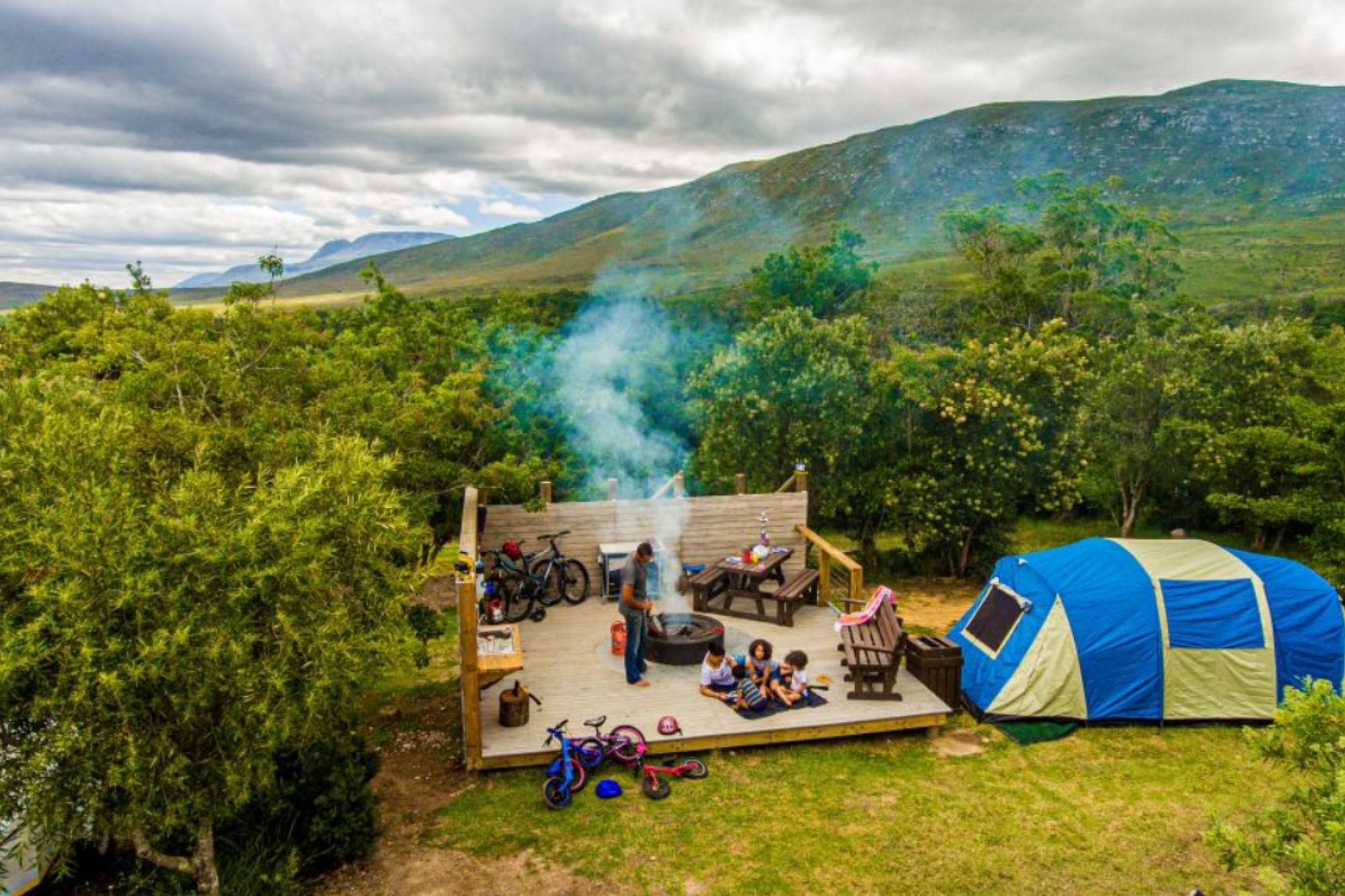 Cederberg Wilderness, Algeria Camping
Rocky formations have never been this beautiful. A heritage site worth visiting; outstanding landscape, covered in fynbos, laurel protea, the read disa, rooibos, and the rare and endemic snow protea can be spotted. Hiking enthusiasts and adventure lovers are spoilt for choice with 48 campsites ideal for tents and caravans too. In the summertime, the clear mountain pools are perfect to cool down and relax in. Expect peaceful surroundings, green grass, views of the famous Algeria bridge, and the magnificent waterfalls to add something extra special to your stay. Read more here.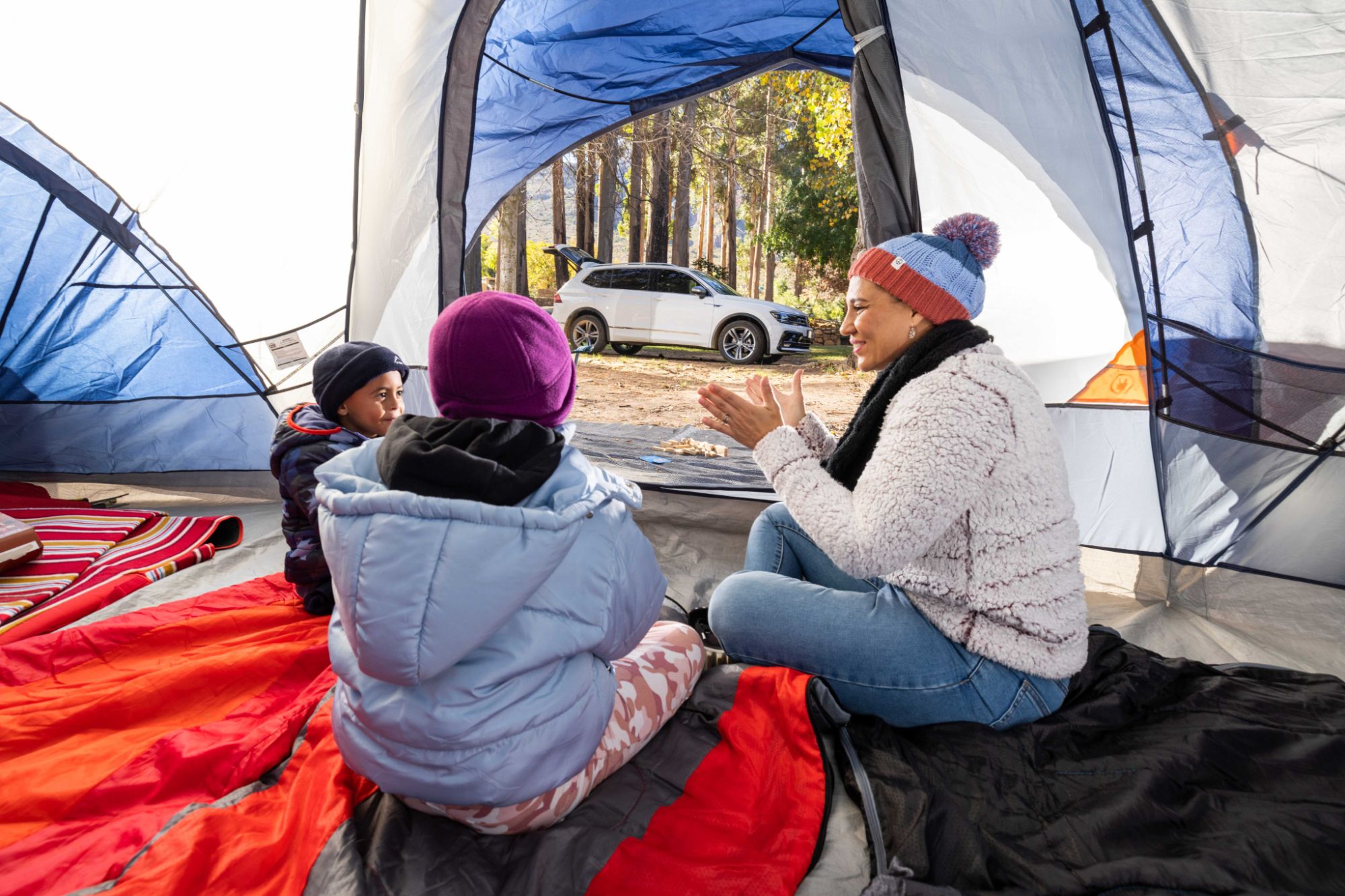 Anysberg Nature Reserve
Situated in the Klein Karoo, the charismatic Anysberg is loved by many with its mountainous views and fynbos, rivers, and valleys, and of course, the onsite camping spots. There are five camping spots to choose from, comfortably accommodating six per site. There is a communal kitchen space with a fridge and freezer. The nearby picnic and braai seated area creates a vibe on its own. The perfect getaway for family and friends who looking for an outdoor, scenic adventure. Read more here.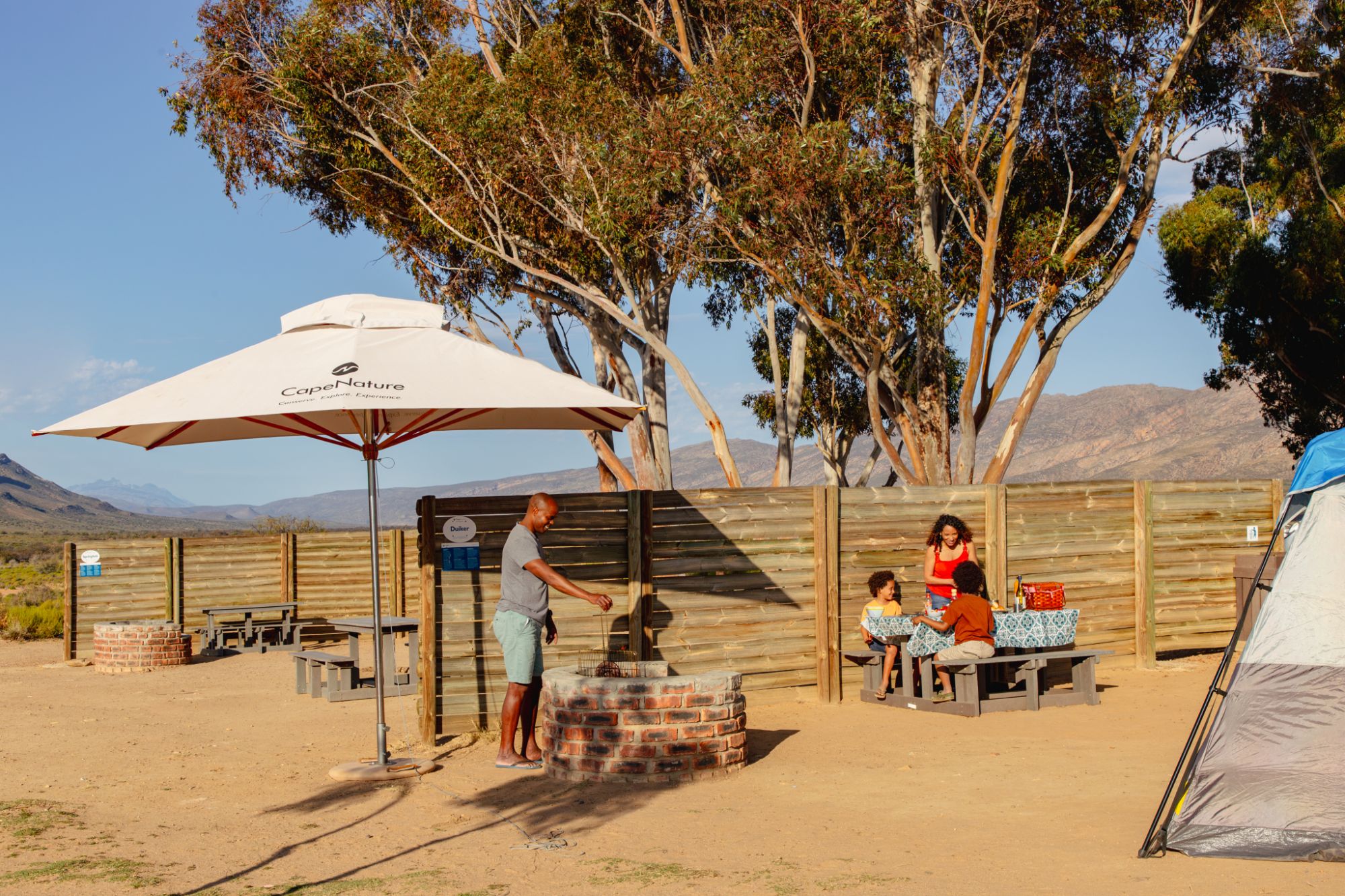 Don't forget to pack your…
Headlamp, portable lights, extra light just in case. Always a winner 🚨💡
Warm clothing, extra jackets, and jerseys 🧥
Comfortable shoes. For hikers, don't forget your boots 🥾
Blankets – lots! The weather can be unpredictable, rather more than less 🔥
Mattress/sleeping bag 👏
Camping chairs 💺
Tent – what's a camp without the tent 🏕
Wood 🪓 eco-friendly fire logs can be bought at reception.
Board games, reading books, and kids' toys to keep them entertained 📚 🃏🏏😃
Warm beverages ☕
Drinking water 🥤
Braai meat 🥩🍗🍖
Snacks 😋🍔🍕🍒🍉🥑🍊🍌
Toilet paper 🧻
Helpful tips & tricks
Always let family and friends know your route of travel.
Always take along your first aid kit.
Always braai and make campfires at the designated areas.
Always adhere to rules and regulations of the campsite.
Always bring your hay fever medication along.
Always stay 5M aways from snakes when spotted and call the reception to assist.
Always be mindful of other campers around you.
Always pack insect repellent.
Do you have anything you'd like to share about your camp trip and helpful tips and tricks? Please do share it with us in the comment section below. To book at a CapeNature reserve campsite, book online at https://booking.capenature.co.za/ or contact us on 087 087 8250. #GoCampingWithCapeNature #LiveInTheMoment #ConnectWithNature