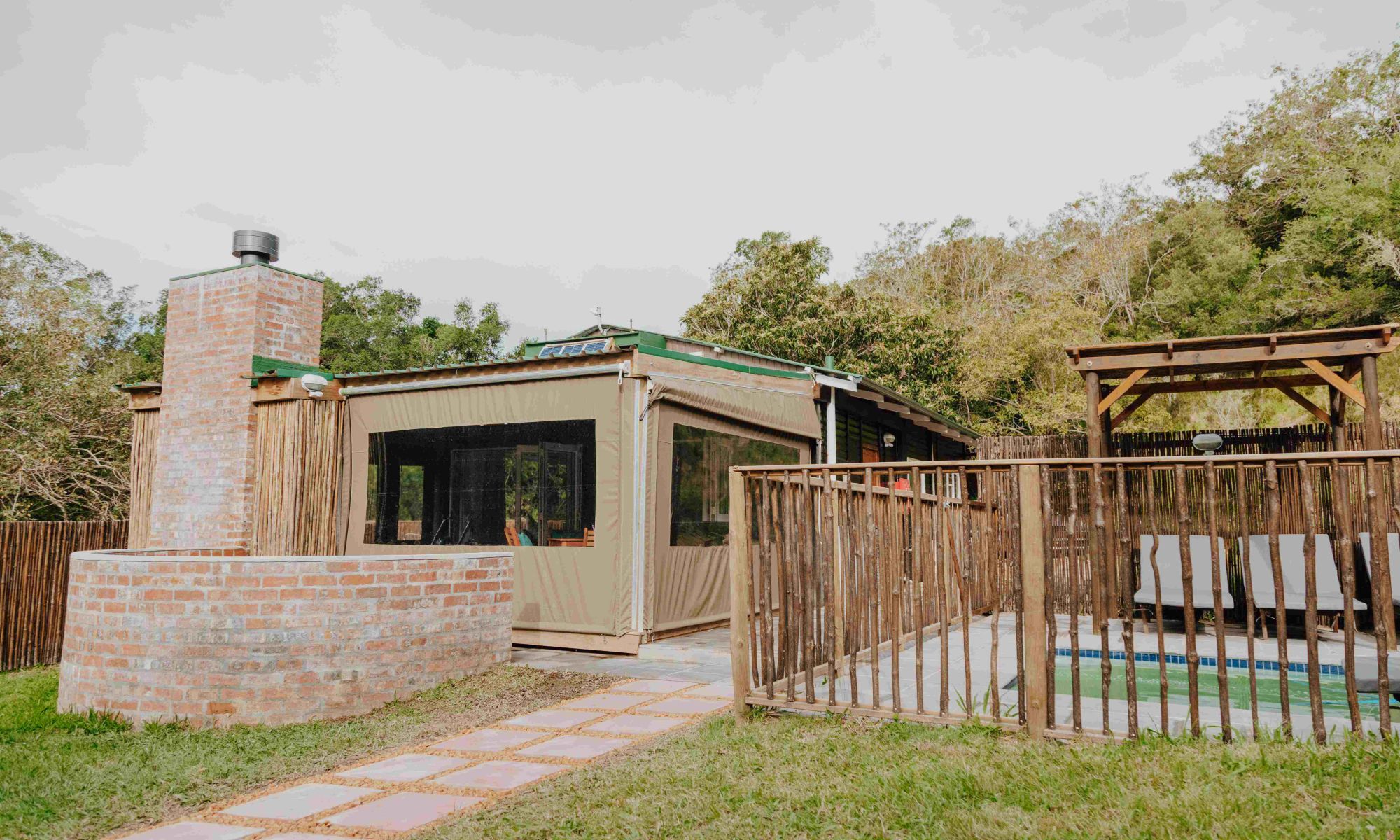 CapeNature announces reopening of Scolopia at Grootvadersbosch Nature Reserve
CapeNature is pleased to announce the reopening of its Scolopia self-catering unit at Grootvadersbosch Nature Reserve after undergoing major renovations. Scolopia now offers an enhanced experience in nature, with modern amenities and comfortable living spaces, making it an ideal base for exploring the reserve and enjoying the beauty of the Western Cape.

Scolopia is situated in the Grootvadersbosch Nature Reserve, between Swellendam and Heidelberg, and provides a unique opportunity for visitors to enjoy the natural beauty of the area. The accommodation unit boasts two spacious rooms, each with a double bed, one with an en-suite bathroom, an open plan lounge and kitchen. The unit can accommodate up to four guests and is suitable for families and couples looking for a peaceful retreat. Scolopia also features a wood-fired hot tub and a private splash pool, providing guests with a secluded and relaxing experience away from other visitors on the nature reserve. The enclosed lapa, with built-in braai as well as the indoor fireplaces are perfect for those cooler winter evenings.
The renovation of Scolopia is part of CapeNature's commitment to provide comfortable accommodation facilities for its visitors while conserving the natural environment. The upgraded unit incorporates sustainable design features, such as energy-efficient lighting and water-saving fixtures, to minimise its impact on the environment.
"We are thrilled to reopen Scolopia and offer our visitors an unforgettable experience in one of the most beautiful areas of the Western Cape," said Dr Razeena Omar, CEO of CapeNature. "We believe that the upgraded self-catering unit will provide visitors with a unique opportunity to immerse themselves in nature while enjoying modern comforts and amenities. Scolopia is a testament to CapeNature's commitment to sustainable tourism. The upgrades will not only enhance our guests' experience but also contribute to the local economy and support our conservation efforts."
While staying at Scolopia, visitors will have the opportunity to explore the stunning surroundings of Grootvadersbosch Nature Reserve. The reserve boasts a wide range of activities, from hiking and mountain biking to birdwatching and swimming in the nearby river or private splash pool. The reserve is also home to several indigenous plant species, including the rare and beautiful forest tree, Scolopia mundii, which the accommodation unit is named after. Guests can take a leisurely stroll through the forest to admire the unique flora and fauna or relax in the peaceful surroundings. There are also various picnic spots throughout the reserve where visitors can enjoy a meal.
The reopening of Scolopia marks an exciting new chapter for CapeNature's accommodation offerings. The upgraded unit is available for booking immediately, and guests can enjoy a special promotional rate from R1340,00 per night for four people until 31 July 2023.
For more information about Scolopia and to book your stay, please visit https://www.capenature.co.za/accommodation/scolopia or call 087 087 8250.