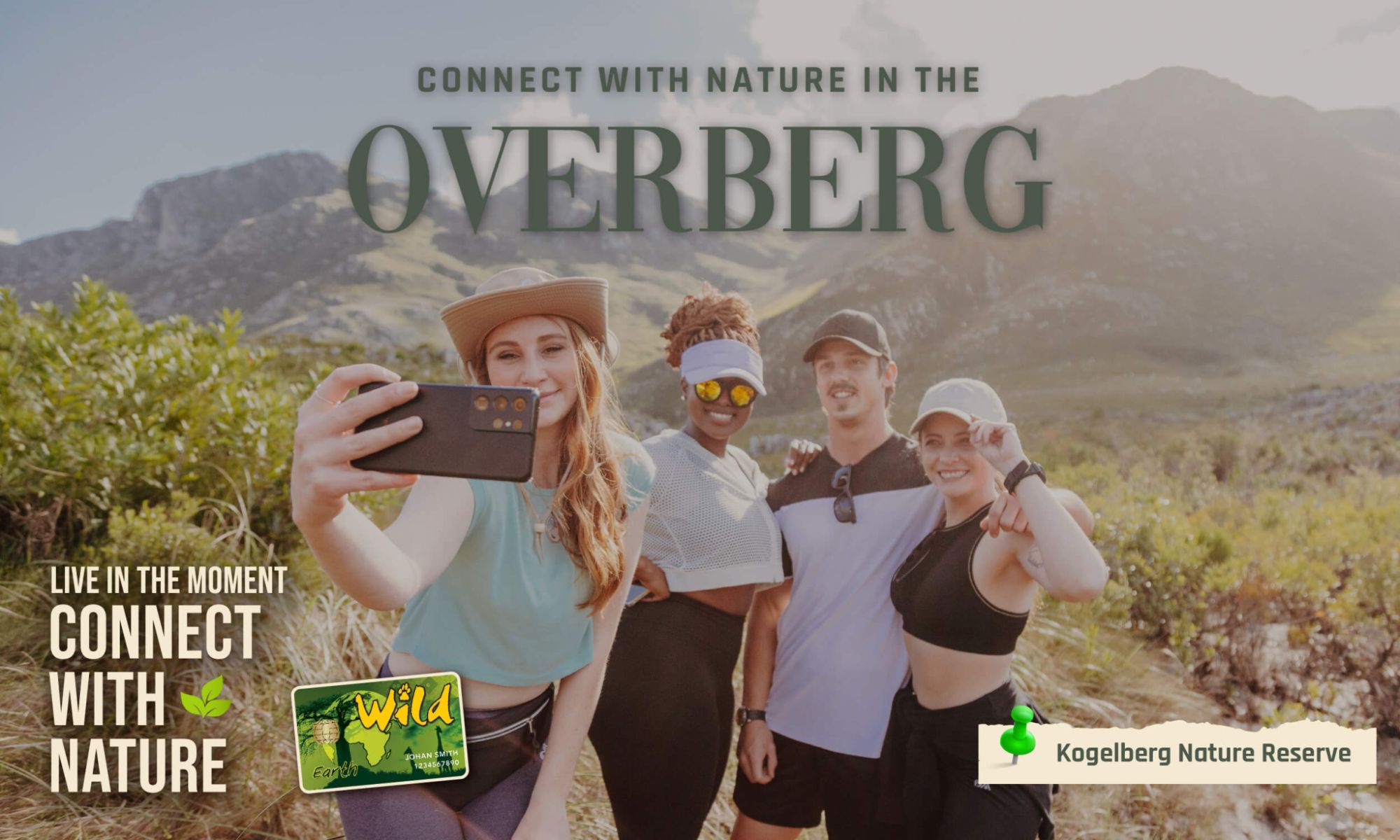 Unlock the Overberg's Natural Treasures: Discover Majestic Mountains and Enchanting Fynbos with CapeNature!
The wholesome Overberg, gifted in so many ways. Underrated? Definitely. With so much to experience and explore here, CapeNature is proud to hold the keys that unlocks nature reserves that are loved and enjoyed by local and international visitors.
Must-visits when in the Overberg region
Take the scenic route along the N2 and breathe in the cool air before stopping at De Mond nature reserve for a hike or walk surrounded by forestry and plant-life that brightens your mood. The river flows beneath the popular walk-way bridge; free your mind, spirit, and thoughts with the wonders of nature. Read more about the key activities at this nature reserve here.
During the Spring season, whale-watching is a traditional activity loved by families and friends, and tourists who eagerly make their way to this region for the full experience. De Hoop nature reserve is the place to be. Outdoor enthusiasts who are passionate about wild-life, birdwatching and whale-watching are spoilt with majestic views, captivating landscapes, and soothing surroundings that emphasises on our motto: Live in the Moment, Connect with Nature.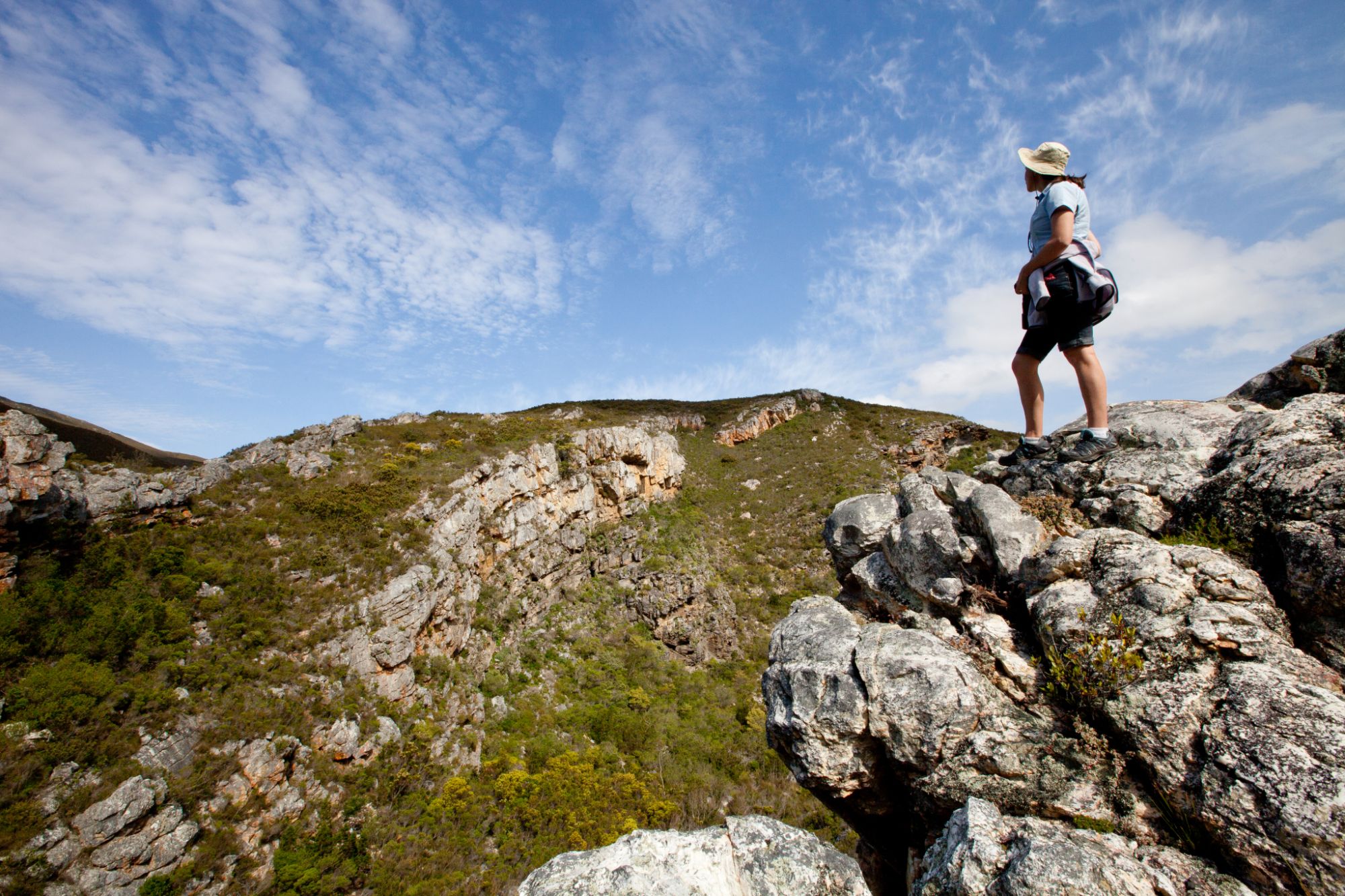 Where to stay in the Overberg Region
CapeNature's Kogelberg nature reserve is a destination from a fairy tale. The beautiful setting is comprised of mountain fynbos, colourful flower beds of all sorts, mystic backdrops, and luxurious accommodation – while leaving nature unharmed.
There are two kinds of accommodation to choose from, each uniquely stunning. The Mbali Collection is great for families, friends, or couples who love opening the front door and seeing scenic, colourful, hearty views to make you smile, and breathing in air so fresh that your weekend away feels more like a wellness retreat to boost positive endorphins. Oude Bosch Eco Cabins are great for couples to fall in love again. Unreal mountain views, floral blooms, and a secluded relaxation experience. Book your stay.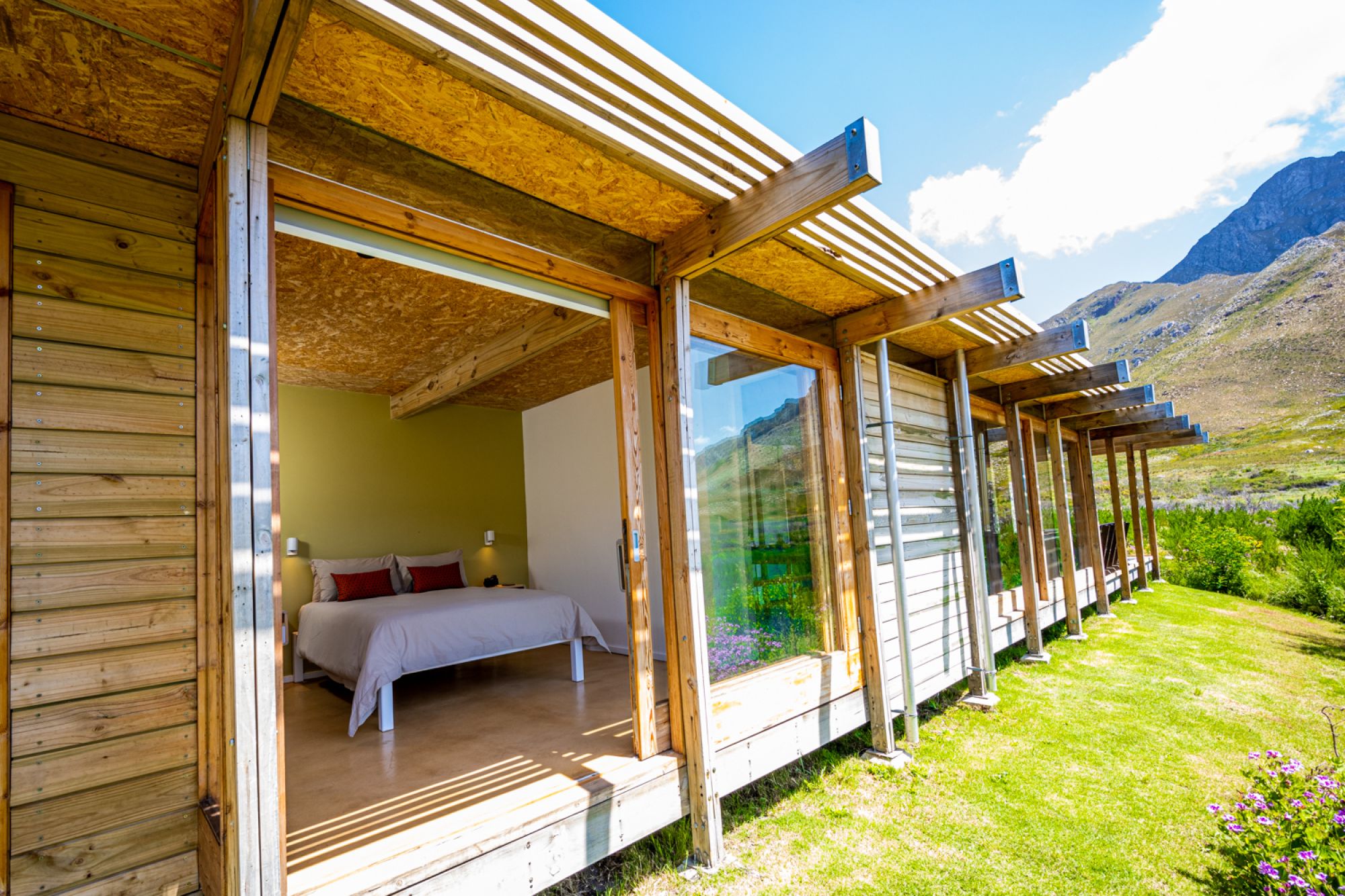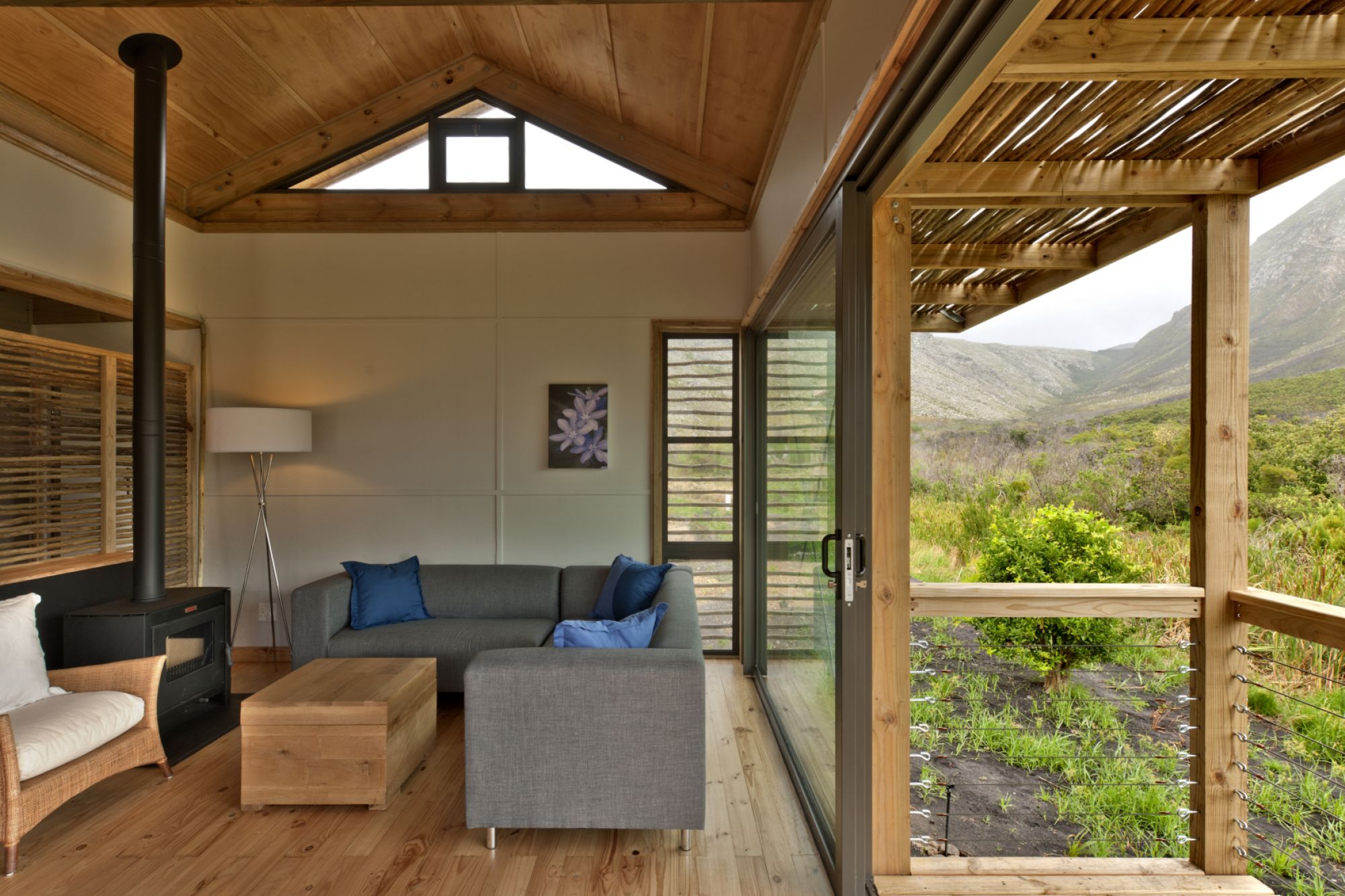 The ultimate family getaway and highly recommended for summertime fun would have to be our very first, luxury sleeper, Bliss on the Bay, situated in Pringle Bay. The inside is almost just as perfect as the outside (because nothing is as perfect as nature 😊). We don't want to spoil all fun, read more here.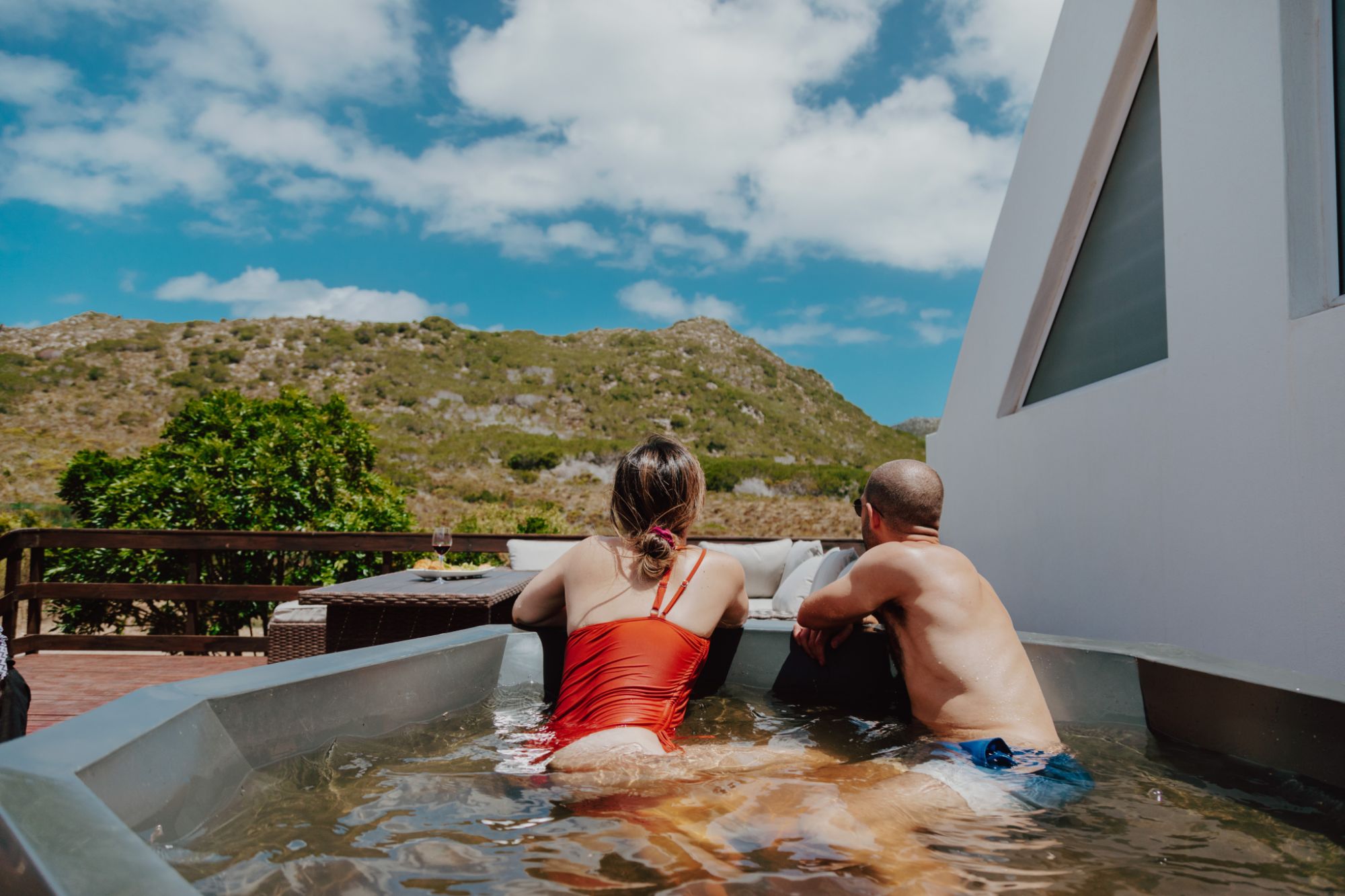 And finally, for all the campers, glampers, and cabin lovers, we've got so much instore for you. From forest views and rustic look and feels, visit our Grootvadersbosch nature reserve. There are eco venues situated on the World Heritage site, where you'll most likely spot a an array of bird species, and other nature-friendly creatures. Here, you may choose from cosy four-sleeper cabins to glamping and the unique cabin in the woods, Scolopia.
The newly revamped six sleeper at Marloth Nature Reserve, Bushbuck, offers a comfortable stay for a weekend away. Also great for hikers with a plan to tackle the next adventure. The newly installed hot tub overlooking majestic views is the cherry on top for an awesome nature journey.
Contact us to book your next visit to the Overberg 087 087 8250 or book here.