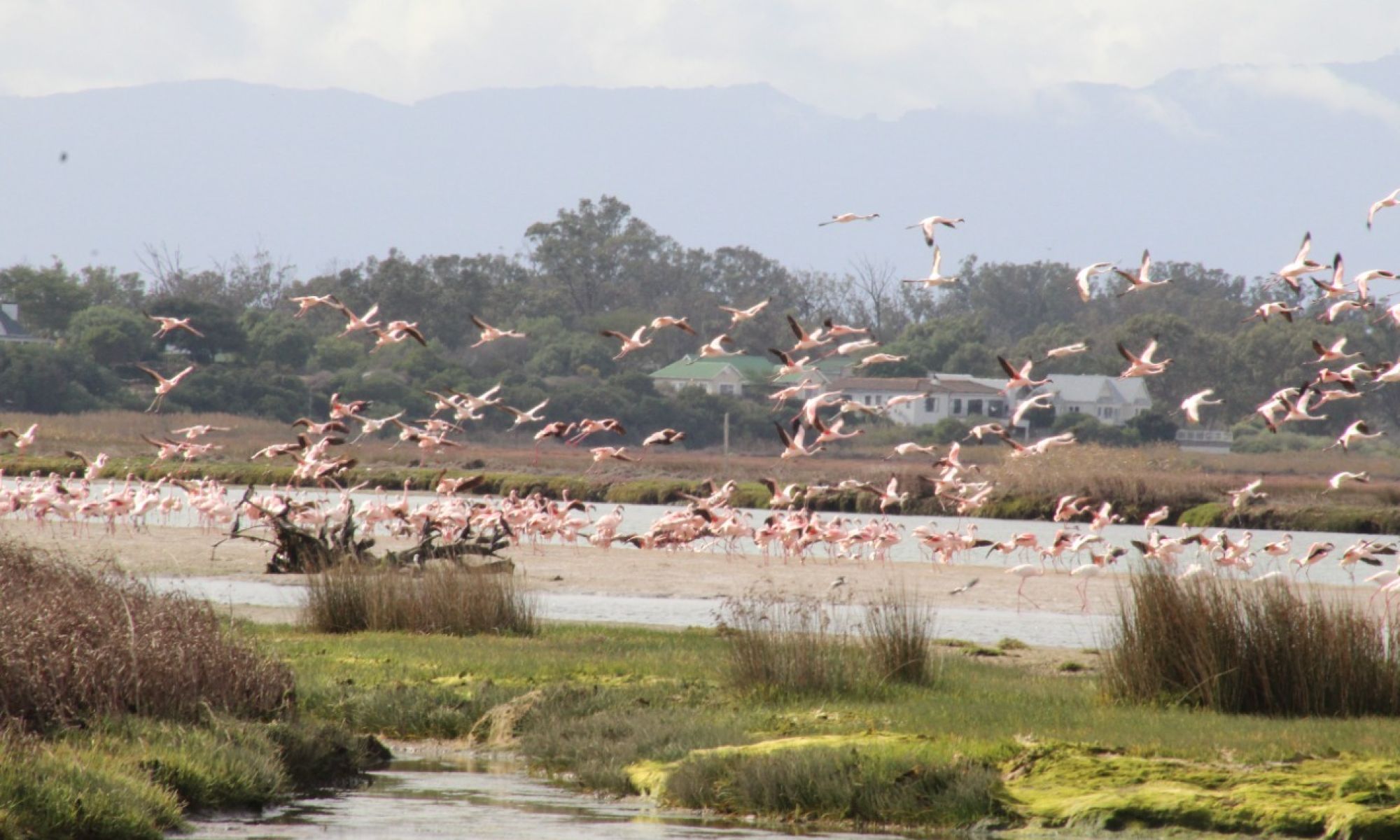 Celebrating the launch of the Berg Estuary as a Ramsar site
There is Only One Earth and Only One Berg Estuary to conserve.
Velddrift – On Friday, 3 June 2022 the Western Cape Government and CapeNature, celebrated the launch of the Berg Estuary as a Ramsar site with the unveiling of an official Ramsar signboard located at the start of the estuary, ahead of World Environment Day.
The Berg Estuary spans over 61km2 and is one of the largest in the country. Receiving Ramsar status means that it is recognised as a site of ecological importance both nationally and internationally.
Hosted by the United Nations Environment Programme (UNEP), World Environment Day provides the largest platform for environmental outreach and awareness worldwide. This year's theme, #OnlyOneEarth, champions global transformative environmental change and the Berg Estuary's Ramsar status means that this sensitive and dynamic ecosystem will be protected and conserved for generations to come.
Premier of the Western Cape, Alan Winde, said: "The Berg Estuary is a wetland of global conservation significance and a highly valuable asset that provides the Province with recreational, social and economic benefits and must be maintained through a balance between sustainable use, conservation and development."
Dr Razeena Omar, CEO of CapeNature said: "We celebrate World Environment Day with millions of people from across the world to engage in an understanding that there is only one earth, but that if we work together, we can protect it. The Berg Estuary, which was declared under the Convention on Wetlands of International Importance earlier this year, forms one of only four estuaries on the West Coast of Southern Africa. It spans across 1 162 ha and contributes to approximately 60% of the estuarine habitat on the West Coast. It is truly one of a kind and an incredible biological and economical asset to the Western Cape."
An educational video starring Premier Alan Winde and CapeNature's Ranger guide protagonist 'Mbali' also premiered at the event where guests were privy to a preview. The video, which focuses on the Berg Estuary being declared a Ramsar site, is aimed at primary school learners, teachers and parents.
"Estuaries like the Berg provide a number of goods and services such as tourism, salt production and fishing to name a few. These alone are worth over R380 million to the local economy per year and so its conservation is paramount not only to the local 'Weskus' community but also the Province's economy", said Premier Winde.
About 127 species of waterbird have been recorded since 1975, some of which are globally threatened such as the Cape cormorant (Phalacrocorax capensis) or regionally threatened such as the Caspian tern (Hydroprogne caspia). The site is also important for fisheries, with communities of fish such as white steenbras (Lithognathus lithognathus) and white stumpnose (Rhabdosargus globiceps) partially or fully dependent on it for breeding.
Minister Anton Bredell, Department of Local Government, Environmental Affairs and Development Planning said: "Celebrating the Berg Estuary's Ramsar declaration today means we can build and strengthen the partnerships and programmes that exist in conserving this estuary. The work being done through the Department's Berg River Improvement Plan has seen over 15 hectares of riparian land being rehabilitated. This contributes to the health of the estuary which is an important habitat for many plants, fish and bird species."
Dr Omar added, "I'd like to thank everyone that has played a part in getting the Berg Estuary declared as a Ramsar site. Without these collaborated efforts between the public and private sectors, the conservation of this strategic water source would not be possible."
Bredell added that CapeNature and the Western Cape Government remain committed to managing the estuary co-operatively with its partners and that "Together we will continue to conserve this incredibly special site and with its newly received status, that its protection will be valued even more than before."
Watch the video on the CapeNature and Western Cape Government YouTube channels.