The Cederberg was proclaimed as a Wilderness in 1973.
Where to Stay
What to Do
Explore the rugged, wild beauty of the Cederberg on a donkey cart adventure trail. Donkey carts are the traditional way to travel in the Cederberg – locals used to use donkeys to carry their produce to Clanwilliam.
The route begins at the top of Pakhuis Pass, where you can leave your car. The two-and-a-half-hour trail ends in the charming Heuningvlei village, one of the 14 Moravian Mission Church outposts. The small local community is known for its production of traditional dried fruit and organic rooibos tea.
Hikers can choose to spend a night or two here before making the return trip to Pakhuis Pass. Mrs Solomon's guesthouse can accommodate up to six people, and larger parties can stay in the Community Guest Lodge. There is plenty to do in this historic area. Go on a two-hour hike to cedar plantations, explore local rock art sites, or visit an organic rooibos tea farm.
Reservations
For Cederberg Heritage Route reservations, contact the Cederberg Heritage Route directly:
Tel: +27 (0)83 468 8030
Email: chrtrails@gmail.com
Visit www.cedheroute.co.za for more information.
https://www.capenature.co.za/t...The Cederberg's craggy mountains and incredible rock formations make this region a climber's paradise. The Cederberg is home to Rocklands, a world renowned bouldering site.
Rocklands also includes the areas at CapeNature's Kliphuis, and partner properties at de Pakhuys, Traveller's Rest, Agter Pakhuis and Kleinfontein. It is a world famous bouldering destination.
Rocklands offers excellent quality sport climbing and trad routes. For permit and accommodation (which offers camping and self catering options), enquiries can be made by telephone on 087 087 8250, email on reservation.alert@capenature.co.za or online at https://booking.capenature.co.za

CapeNature partners in the area also offer a range of accommodation options in pristine surrounds:
Click here for a full list of bouldering permits tariffs.
Click here for Quicket booking bouldering permits.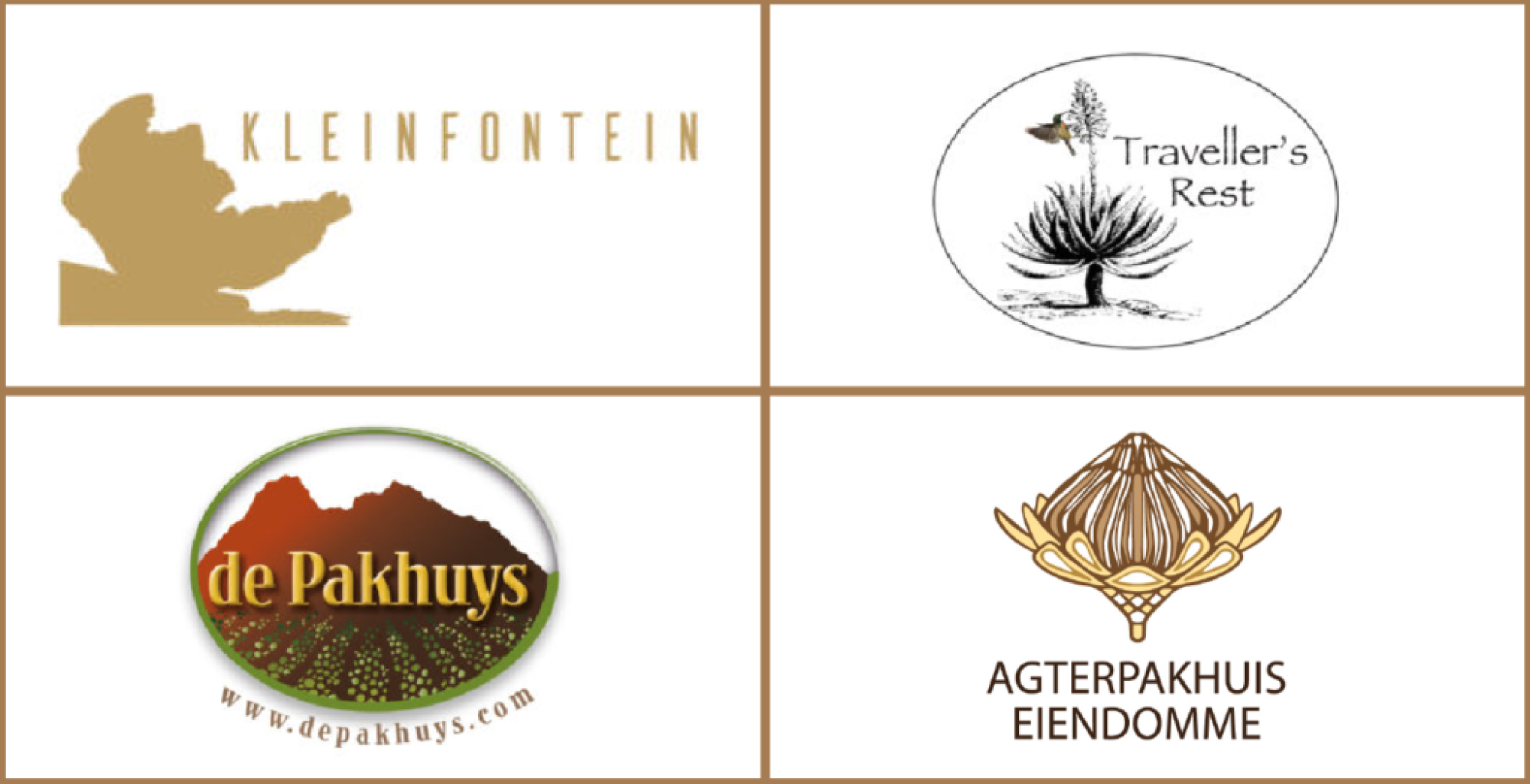 Walking/hiking
The Cederberg has a range of hiking trails that vary in intensity, including routes to fascinating rock formations, like the Maltese Cross and Wolfberg Arch, or refreshing waterfalls.
Multi-day hiking
The Cederberg Wilderness Area is one of the most undisturbed parts of South Africa. The hiking trails of the Cederberg Heritage Route have made this beautiful area more accessible to hikers, from beginners to experienced enthusiasts. The heritage route, one of the Cape's top 12 hiking trails, offers four overnight guided walking trails.
Hiking trails
This Cederberg Wilderness is divided into three utilisation zones, which helps limit the impact of visitors. There are three blocks of about 24 000 hectares each and numbers are limited to 50 people per block per day. Groups are limited to a minimum of three and a maximum of 12 people per day. Please book well in advance to avoid disappointment.
The wilderness is for the more independent hiker. A 1:50 000 topographical map from the Algeria office is indispensable in planning your hike. Always check the weather forecast before departing. Fires are forbidden, so take a gas stove. Trails may be closed at certain times of the year depending on the weather conditions (click on link to view prevailing weather conditions in the Cederberg).
Easy to use trail maps for these hiking trails created by Forge can be downloaded here.
Huts
Huts along hiking trails are shelters only during bad weather spells – they have no beds. Accommodation and campsites are available at Algeria and Kliphuis.
Help us protect nature
No pets/no firearms/no fires/no picking of flowers or collecting of seeds/no rubbish bins – all refuse must be carried out of the wilderness area/no toilets – all waste and toilet paper must be buried with a spade or trowel.
Permits
Various day hikes are available. Permits may be purchased at the reserve office or bookings can be made through CapeNature Central Reservations.
Day hiking permits for the Wolfberg Arch are available from Sanddrif, Driehoek and Keurbosfontein. Day permits to visit the Stadsaal Cave and Truitjieskraal are available at Algeria, Driehoek, Sanddrif, Kromrivier, Nuwerus and Oasis. Permits for Pakhuisberg and rock climbing at Rocklands are available at Kliphuis campsite, de Pakhuys, Travellers Rest and Kleinfontein.
Overnight hiking permits can be purchased through the CapeNature Contact Centre or the Algeria office.
Trail preparation
Wear comfortable walking shoes, sunscreen and a hat.
Do not hike alone.
Carry enough food and water with you.
Make sure you know what the weather conditions are before you depart.
Take a warm jacket/raincoat in winter.
Make sure you have a relevant map of the area.
Take a field medical kit with you for emergencies.
Obey all signage.
Stay in a group and on the trails.
For more information on these trails, please contact the Algeria office.
Uitkyk Trail
Estimated time: 3 hours
A short, steep trail that offers fantastic views of the Cederberg Mountains and the Algeria valley.
Waterfall Trail
Estimated time: 3 hours
This trail from Algeria up to the Middelberg Waterfall is moderately steep and well-marked, offering a pleasant hiking experience. The area also serves as an excellent location for a picnic.
Maltese Cross
Estimated time: 5 hours
A well-marked trail that begins with a mild uphill walk heading towards the imposing Maltese Cross. Hikers return along the same route, with fantastic mountain views along the way. Make sure you have a valid hiking permit from Sanddrif (tel: +27 (0)27 482 2825).
Wolfberg Arch
Estimated time: 8 hours

This begins as a strenuous walk that eases as you approach the arch via the Wolfberg Cracks. This route is not for beginners or the unfit, but it does reward with fantastic views of the Cederberg Mountains along the way. Hikers need to ensure they have a valid permit from Sanddrif.
Tel: +27 (0)27 482 2825
Cederberg Heritage Route
The Cederberg Heritage Route offers a collection of six community-based hiking trails in the Cederberg Mountains. The five shorter trails can range from two to five nights duration, depending on optional extra days that may be chosen. The Cederberg 100 Trail is an eight night-seven day trail of about 100km in length.
The Cederberg hiking trails are fully inclusive of all accommodation, meals, donkey cart drives, entrances & park fees. Guests stay at comfortable guesthouses, guest cottages or homestays, some in the picturesque Moravian mission villages. The hikes are escorted by local community members. As overnight luggage is transported to the next night's stay, walkers only have to carry day packs. These are true slackpacking hiking trails. Guided rock art visits are an optional extra.
The Cederberg Heritage Route is deeply involved with community development in that our trails make extensive use of services provided by the small, remote communities in the Moravian Church area of the eastern Cederberg, centered on the mission village of Wupperthal. These services, for which we have provided detailed guidelines, include accommodation, catering, luggage transport, rides in the traditional donkey carts of the area and guiding, which provide some much needed cash income for these rural communities. We have also helped four of the Moravian villages to establish their own Tourism Committees with formal constitutions and have provided interest free loans for upgrading two of the village guest cottages and for making pack donkey harnesses for luggage transport on routes that wheeled vehicles are not able to negotiate.
Reservations
For Cederberg Heritage Route reservations, contact the Cederberg Heritage Route directly:
Tel: +27 (0)83 468 8030
Email: chrtrails@gmail.com
Visit www.cedheroute.co.za for more information.
Step back in time and visit some of the Cederberg's remarkable examples of San and Khoi rock art. These paintings, found in rocky overhangs and caves, vary between 300 and 6 000 years old. They are an integral part of the wilderness's value. More than 2 500 sites have been found, and many of them are easily accessible.
The two most popular sites are located on Matjiesrivier Nature Reserve, adjacent to the Cederberg Wilderness. Please click here to find out more about accessing these areas.
Algeria has two recently built MTB single tracks for mountain bike enthusiasts to enjoy.
Rock Jumper trail is a relatively easy ride of 3.3 km (110 metre elevation), while the Honey Badger trail at 6.6 km and (230 metre elevation) is of moderate difficulty.
Algeria
From Cape Town: Take the N7 highway. Stay on the N7 past Citrusdal, after 28km take the Cederberg/Algeria turn-off to the right. Follow this main gravel road for 17km you will see the office complex and accommodation and campsite access road on your left. This is a 250km drive, which should take about three hours.
Office Hours: 07h30–16h00 Monday to Friday
Algeria Reception Hours seven days of the week.

1 September to 30 April – 07:30 to 19:00
1 May to 31 August – 07:30 to 18:00
*Please report to reception on arrival. Check-in times for overnight guests, strictly 14h00 to 16h00.
Tel: +27 (0)27 482 2403; 087 087 3968
Accommodation and permit bookings Tel: 087 087 8250
Kliphuis
From Cape Town: Take the N7 highway north. Stay on the N7 until you get to Clanwilliam and follow the R364 for about 17km until you reach the Kliphuis campsite. Please report to the office on arrival before entering the camp or cottages. This is a 280km drive, which should take about three hours.
Office hours: 07:30–16:00 Monday to Friday
Reception hours: 07h30–16h00, seven days of the week.
*Please report to reception on arrival. Check-in times for overnight guests, strictly 14h00 to 16h00.
Tel: +27 (0)22 125 0188
Accommodation and permit bookings Tel: 087 087 8250
Discover affordable accommodation options with self-catering starting from R770 and camping starting from R150.
See Tariffs
Adults
Wilderness Trails Day entry = R85/Overnight = R70
Children
Wilderness Trails Day entry = R55/Overnight = R50
Book Now
Cederberg Wilderness Area Filming
The Cederberg is renowned for its spectacular landscapes and the sense of solitude they inspire. Sandstone caves and rocky overhangs shelter some of the region's finest examples of ancient San rock art.
Find out more